Queenstown Marathon - Allanah Blackley is a winner at the start line
3 minutes read
Posted 13 November, 2023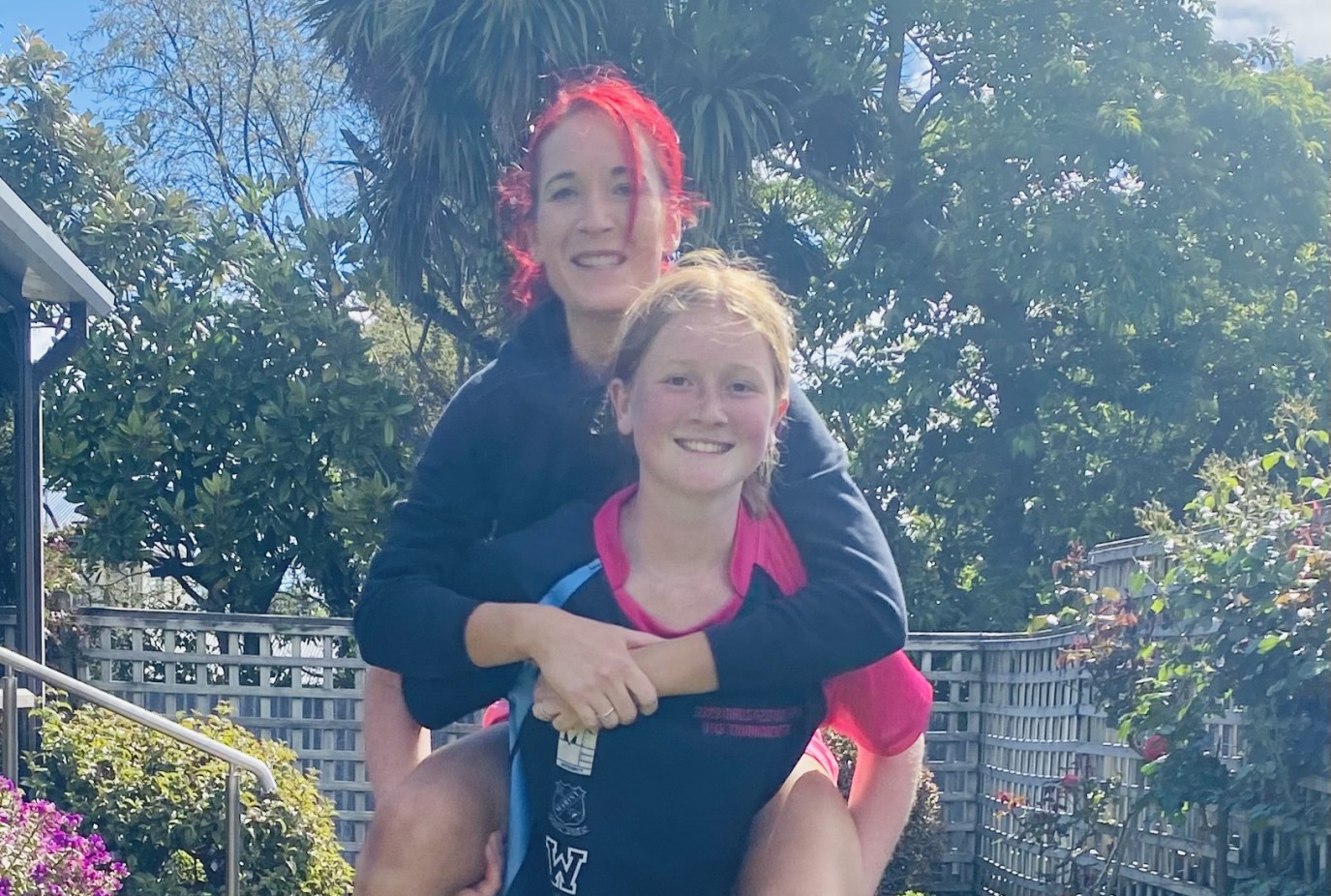 They say, 'no pain, no gain', but Allanah Blackley knows that more than most.

The 39-year-old Southlander has overcome some major adversities to push through and train for the NZ Sotheby's International Realty Queenstown Marathon 10km event on November 18.

More than 10,000 athletes are expected to take part in the popular event, now in its ninth year, with an influx of more than 20,000 people, including supporters, in town for the event weekend.

Invercargill-based Blackley, who grew up in Winton, was never a runner, "not since cross country at school", however, rehabilitation from a bad car accident in 2019 and a rapidly approaching 40th birthday saw her take on the challenge to run.

After suffering injuries from head to toe in the crash, including serious head injuries that still limit her, Blackley was initially only allowed to walk for 11 minutes at a time and even that was difficult.

She got to a point where she was determined to try and run after being inspired by friends who'd done running events. "I wanted to support my teenage daughter in her rugby fitness, and it turned into a new mother-daughter activity," she says. They started running together in November last year. "I was doing 3kms to 4kms and then I had another car accident and at Christmas last year I couldn't even walk around the supermarket. My legs abdomen and pelvis were badly injured." In the first accident Blackley was stationary at a pedestrian crossing and hit badly from behind, the second T-boned at an intersection. "It was back to square one."

She's also suffered from rheumatoid arthritis for 10 years and had to cope with major changes to her medication, due to the effects of that on her organs. Just to add another spanner into the works, Blackley had unrelated surgery in July leaving her bedridden for a fortnight, unable to exercise for six weeks. "I feel every month something's happened and I've had to stop for a while and lost traction in my training and fitness."

"Even now when I'm running after a certain point my legs wobble. My brother said, 'If you can run 7kms you can run 10kms," she says.

A fortnight out from the Queenstown Marathon 10km run an elated Blackley made the 10km mark and says her three kids – five, 10 and 13 have been a huge encouragement, running or scootering alongside. Regular passers-by always toot and wave to cheer her on. A teacher at her youngest's school was inspired to run with her in March. They motivate each other and will drive to Queenstown together.

Allanah's arthritis has meant very painful knees at times, but she's pushed through. "When I got to the 8km mark I just burst into tears," she says. Ten days out from the event she says her run is already feeling easier.

Blackley has already set her sights on the 32km Stewart Island event next October, and "maybe the half marathon in Queenstown".

There will be 88 countries represented in the entries line-up this year, which includes 1674 international athletes. A large chunk of runners will come from Canterbury – 2232, 1995 from Otago and 1626 from Auckland. Ages range from just five-year-olds to an 88-year-old, with an average age around 38, 58% female and 42% male competitors.

A massive group of 700 volunteers will be on hand for the event and reigning women's champion Hannah Oldroyd is back to defend her title. Men's champion Daniel Jones hasn't entered at this stage.

The event covers four distances – the main marathon, half marathon, 10km run and kids' fun run.