Crowdfunding campaign seeks to raise $10,000 to protect native bird from rats
2 minutes read
Posted 8 November, 2023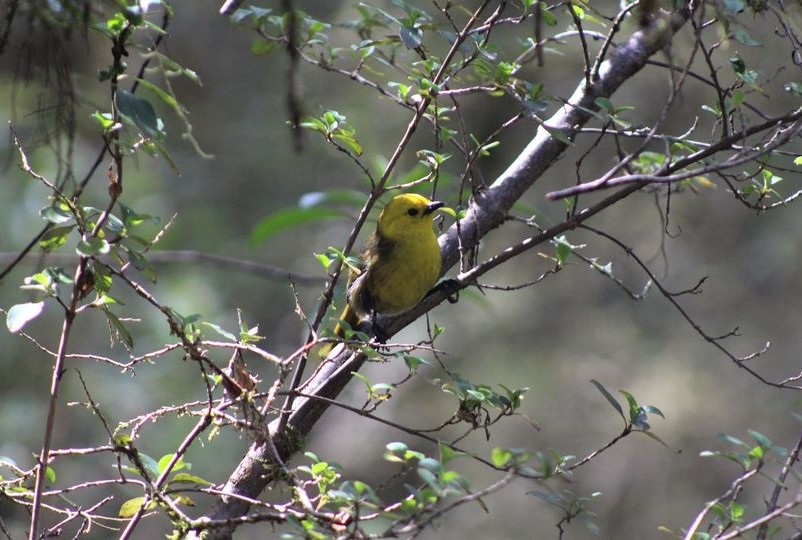 One of New Zealand's largest conservation groups has launched a crowdfunding campaign to urgently protect the declining mohua/Yellowhead from an anticipated rat plague near Makarora.
Southern Lakes Sanctuary, in conjunction with partner group Forest & Bird Central Otago Lakes branch, is seeking at least $10,000 via a Givealittle page, which will go directly towards 700 rat traps and bait stations in Mt Aspiring National Park.

The proactive approach comes as the conservationists prepare for an explosion of rat numbers in the area thanks to a recent 'mast season' of native beech trees, where a larger number of tree seeds are produced. A mast season occurs every two to six years. Once the seeds have been eaten, predators turn to eating native species – it's feared that mohua in Makarora could become extinct within a single season if extra measures are not taken.

Southern Lakes Sanctuary biodiversity coordinator Jo Tilson says staff are actively working alongside more than 50 Forest & Bird volunteers, to mitigate rat numbers through trapping.
"I've seen the difference that focused trapping efforts make in supporting our mohua to breed and to thrive," she explains.

"Once one of the most common forest birds in the South Island, they are now found only in a few areas of South Island beech forest. Makarora is one of the only places where you can see and hear mohua at the side of the road – but we are on a knife's edge from losing these birds."

Introduced predators such as rats and stoats kill more than 25 million native birds and wildlife every year in New Zealand. Southern Lakes Sanctuary – created out of the now-exhausted Jobs For Nature fund – is dependent on large and small donations to continue its innovative trapping and biodiversity projects.
Southern Lakes Sanctuary fundraising manager Sarah Fredric says the inspiration for this fundraiser is the result of taking part in Generosity Generator, an online fundraising training programme, facilitated by The Funding Network NZ.

"Charities from around New Zealand applied to be a part of the national programme, and we were accepted along with 36 other NZ charities," she says. "All of the funds we raise through our Givealittle page will go directly towards protecting our mohua."

Southern Lakes Sanctuary will share fundraising updates via their social media channels, daily. The Givealittle page is now live and closes on Friday 17 November at midnight.