Young couple lose everything in devastating Lower Shotover fire
3 minutes read
Posted 9 November, 2023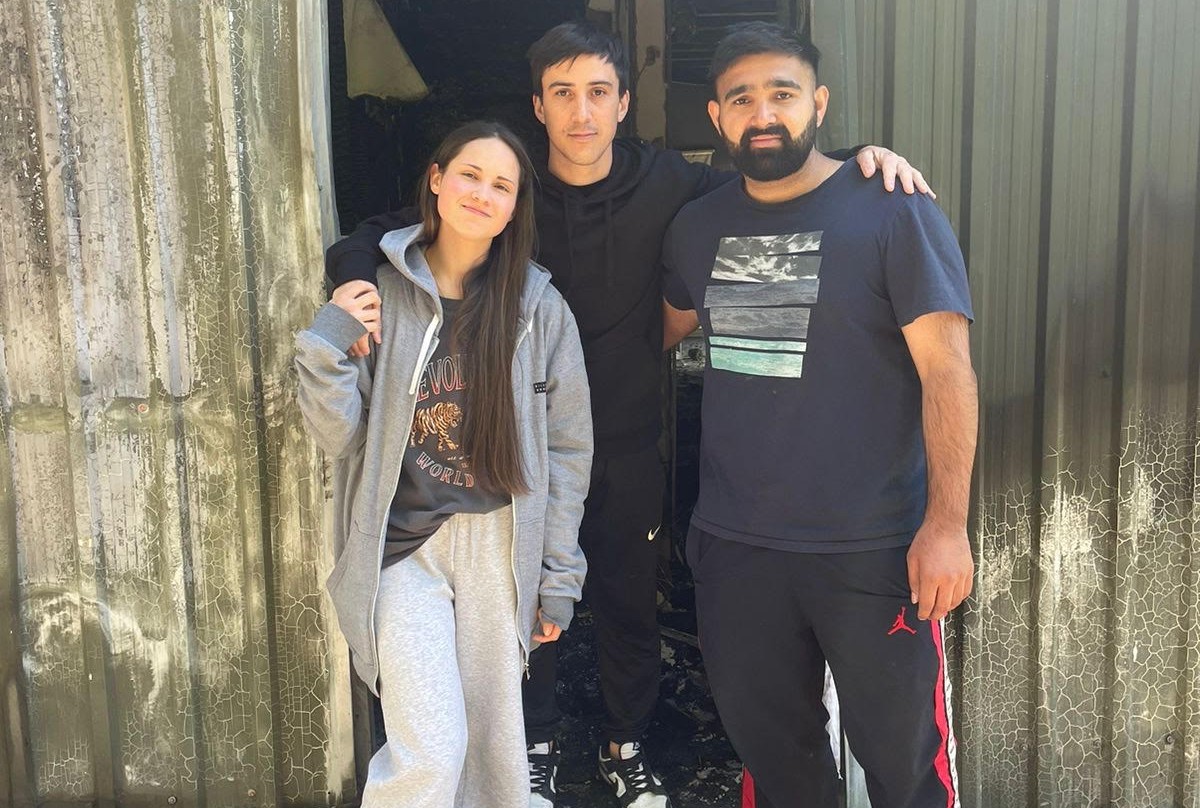 A couple of young South American hospitality workers in their 20s and their Indian flatmate have lost everything but the clothes on their backs after a devastating fire ripped through their Lower Shotover home on Tuesday afternoon.
Frankton Volunteer Fire Brigade chief Paul Halsted says the fire was raging and well involved by the time all three Wakatipu volunteer fire brigades arrived, the first of which was on the scene within 12 minutes of the alarm being raised.
It was too dangerous to enter the large barn-like garage structure which was believed to have a two-bedroom flat contained within it, but thankfully the occupants were safely outside and unharmed, Halsted says.
Between 35 and 40 volunteer firefighters with four fire engines, a large tanker and two support vehicles fought the blaze to get it under control. "It took significant resources, and we used just over 48,000 litres of water," he says. "The fire was out within two and a half hours, but firefighters were on the scene for about four hours. "The structure was deemed unsafe, so firefighters had to fight from outside the building only."
The South American couple, Maia Holz and Carlos Zanlungo, who both work at Swiss-Belhotel Coronet Peak, were at home at the time and smelt smoke. They, and their flatmate, Sandeep Dahiya are extremely upset having lost everything they own in the fire, including laptops, passports, money, and clothing.
Holz and Zanlungo were at home at the time and smelt smoke. "Everybody was staying well and truly away from the fire when we got there which is what they should've done," Halsted says.
Swiss-Belhotel International Australia and New Zealand vice president operations and development Patrick Laybutt says it's just devastating for the young people and the whole thing is very unfortunate.
The company and colleagues are supporting them locally and they've been offered meals and accommodation in one of the company's two Queenstown hotels until they find new accommodation, however, it's thought they have found somewhere to stay for now.
A community call from colleagues went out on Facebook yesterday (Wednesday November 8) for any donations of men's and women's clothing, food, and household items to help support the young couple.
Laybutt says these are to be dropped off at Swiss-Belsuites Pounamu Queenstown in Frankton Road where the couple will collect them from because it's more accessible to town. "They're being well looked after for food and accommodation at present, but obviously all of these items will be needed so any donations are gratefully received," he says.
Swiss-Belhotel International is setting up a Givealittle page to help them and will be donating money to kickstart the fundraiser.
Fire and Emergency NZ assistant commander for Queenstown Lakes Nic McQuillan wouldn't speculate on the possible cause of the fire but he didn't believe it started in the flat within the barn structure. He didn't yet know if the building had smoke detectors. The fire safety investigation had been delayed due to the safety of officers entering the structure. However, local fire investigators will go in once it's safe to establish the cause of the fire, he says.
"We urge people to have an escape plan in the event of fire and take care when storing lithium-ion batteries, and always have smoke alarms installed," McQuillan says.
To help the trio see:
https://givealittle.co.nz/cause/lost-in-fire
See: fireandemergency.nz and checkitsalright.nz for safety tips in the event of fire.