The Journey: Daniela Diaz Soto - This is my story
3 minutes read
Posted 17 November, 2023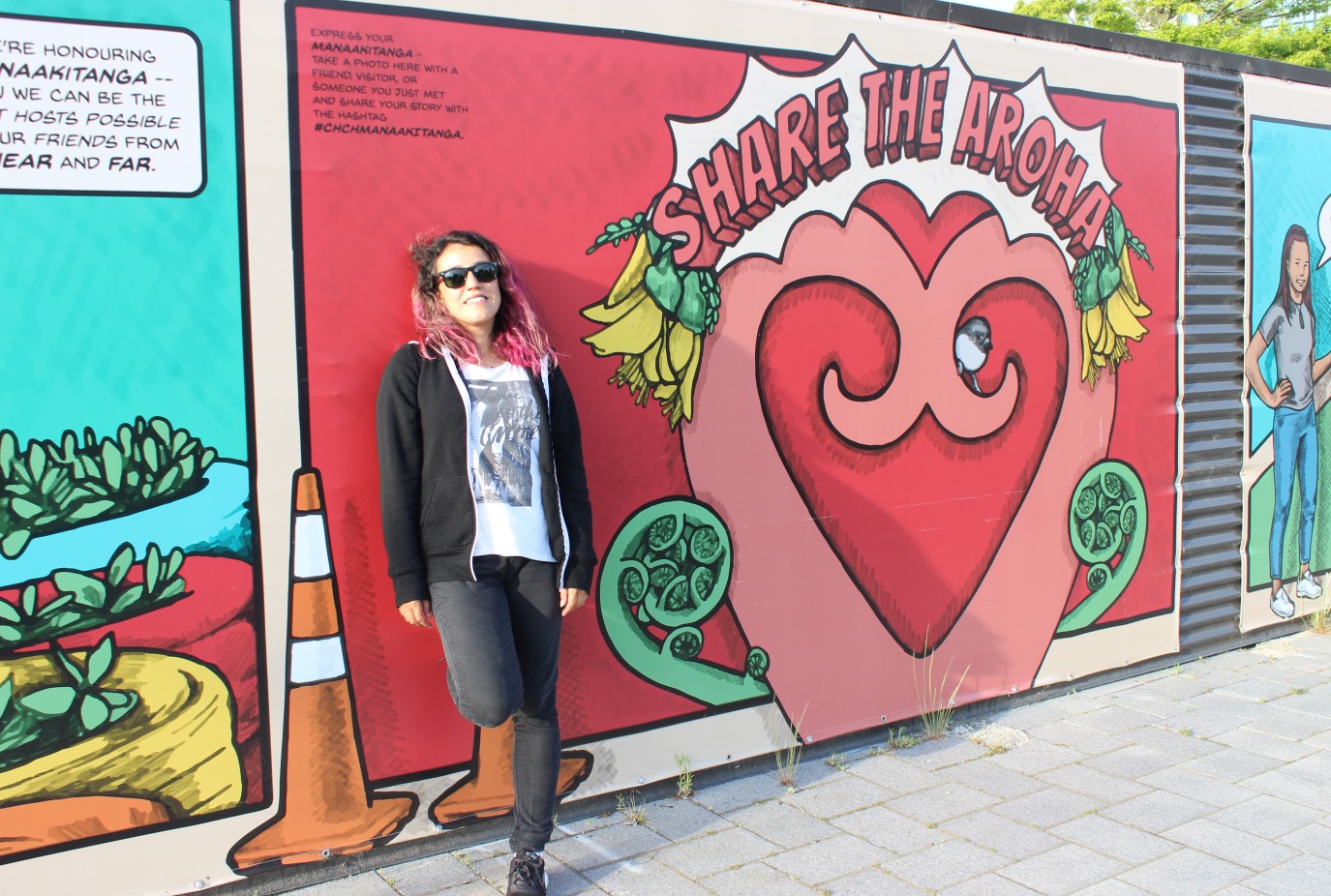 My journey as an immigrant began in March 2018 when I arrived in New Zealand on a Working Holiday Visa. It was my last chance due to age restrictions, so I left it to fate.

After graduating as a Journalist in Chile in 2005, I worked for over ten years in the news at Canal 13, one of the primary television channels in my country. However, after my departure, I had to decide what my next steps would be, so I decided to live abroad, something I always dreamed of since my adolescence.

I still remember the immense excitement I felt when I first set foot in NZ. I didn't know what adventure awaited me, but it would undoubtedly be something that would change my life.

My first job was in Mount Maunganui during the kiwifruit season. It was physically demanding, starkly contrasting my desk job back home. This experience revealed unknown facets of myself, forcing me to adapt.

During my Working Holiday Visa, I travelled all over the country and met people from all over the world. I stayed in Taupo, where I worked in a hostel in exchange for accommodation, and then moved to Wellington to work cleaning a school and in restaurants as a kitchenhand. I also had the unique experience of working in the Beehive kitchen for important official dinners, a memorable moment.

As my time in Wellington was ending, my parents came to visit me. We travelled all over New Zealand, and I showed them the wonders of this impressive country. It was with them that I came to Queenstown for the first time, and after falling in love with the landscapes and the vibe of the place, I decided that this would be my home.

For most of my years living here, I worked in supermarkets, restaurants and cleaning houses. I also took the challenge of learning downhill biking, an extreme sport that I never imagined I could do, but I pushed myself to learn new things, and this country has given me much of that.

However, up to that point, I was not even close to getting a job related to my profession. This stage made me understand that as an immigrant, sometimes you must make a double effort to demonstrate your abilities, as it is like rebuilding yourself from scratch.

In 2022, I obtained my residency and travelled to Chile to reunite with my family and friends after five years without seeing them, a situation extended by the pandemic. This reunion recharged me with energy, and I returned with a stronger desire to do what I love.

This year, I started volunteering at the Citizens Advice Bureau, participated in events for Sustainable Queenstown, and began recording Calzones Rotos Podcast with a friend, a Spanish-language funny show focused on the Latino community in the world.

I also contacted the editor of the Lakes Weekly Bulletin, David Gibbs, to suggest writing a column for my beloved Latino community in Queenstown, and he accepted the proposal with an open mind. This opportunity has allowed me to discover multiple life stories and connect more with Latinos and non-Latinos in this town. I was also invited to join the artistic collective Tart, an experience that reawakened my creative side.

For the first time since I arrived, I understood the importance of building community and supporting each other when we need help or want to start new projects.

My experience as a Latina immigrant has made me grow as a person and woman. I understood that I am stronger than I thought, that the language barrier can be broken when we dare to communicate without inhibitions, and that feeling lonely and missing our roots will always be present. Still, it unites all of us who are not from here.

Being in New Zealand has also made me see the differences with Latin America, especially regarding safety and quality of life. But at the same time, I like to bring part of my culture, such as our warmth, joy, kindness, and solidarity.

I miss my family and friends in Chile daily, but now I feel like this is my place. Coming from such a distant country in South America to this land has become an experience that changed my life forever. I learned that when you step out of your comfort zone, you open yourself to a world of possibilities and that It's never too late to start anew.