The easy way to reduce food waste AND grow the best veggies!
2 minutes read
Posted 19 April, 2023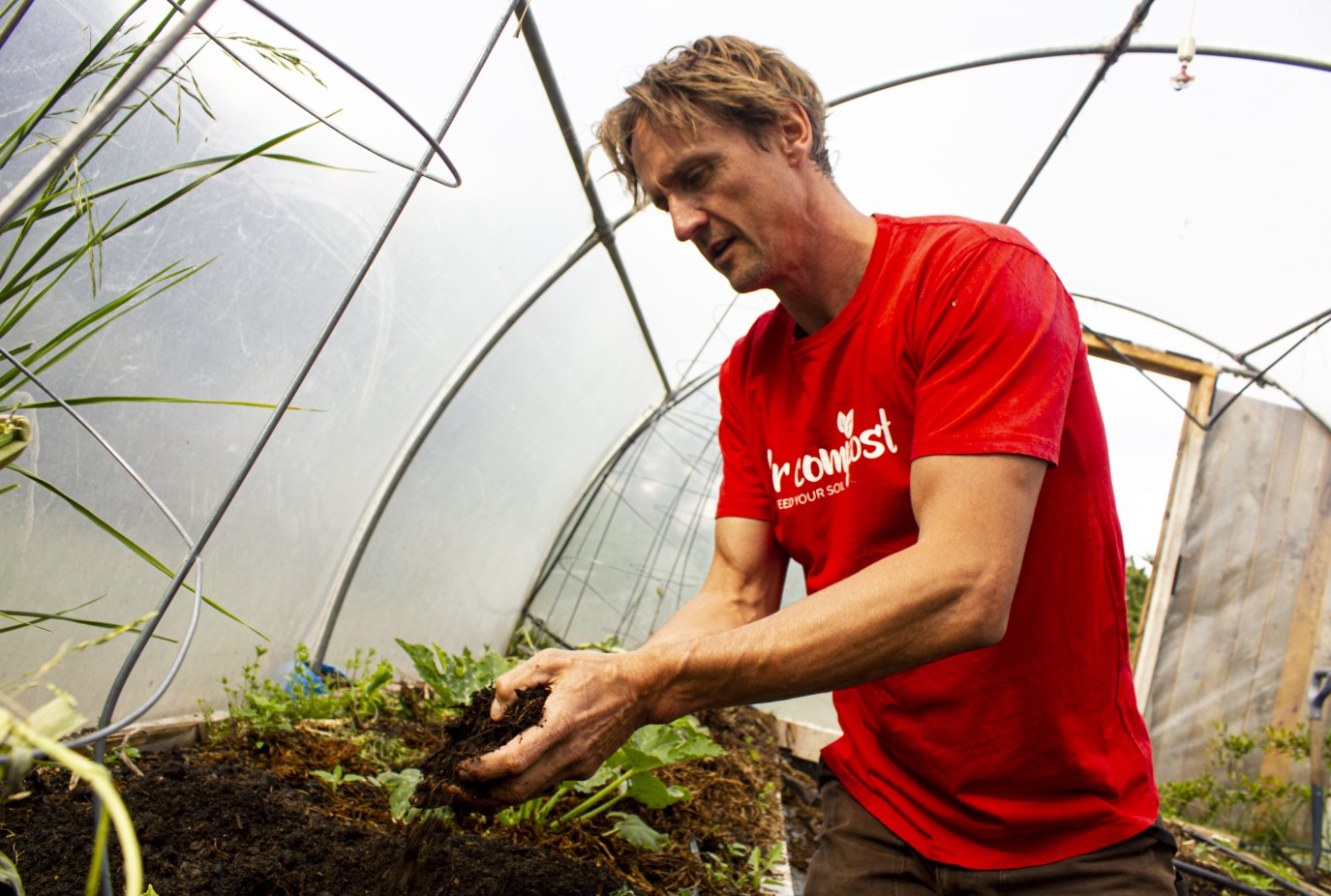 Let's talk about food waste. Did you know that around one-third of all the food produced in the world is wasted? And when we say 'wasted', we mean going to landfill. Madness, right?! But there's something you can do to keep it out of the rubbish bin - composting!

And before you get turned off by the thought of the smell and effort involved, we're here to tell you that composting CAN, in fact, be kinda fun and easy.

Composting is the process of breaking down organic matter (like food scraps) into nutrient-rich soil. It's an epic way to reduce the climate change-causing methane that's produced by food in landfill, and it benefits your garden. If you're new to composting, the Bokashi Bin method is a fantastic place to start.

So, what is a Bokashi Bin? Essentially, it's a sealed container that uses microbes to ferment food scraps instead of decomposing them. The end result is a pre-compost that can be added to your regular compost bin or buried in your garden to complete the decomposition process. The Bokashi Bin is particularly great for those who live in small houses or have limited outdoor space as it doesn't produce any odours or attract pests.

Here's the top 5 reasons why you should become a Bokashi Bin BOSS:
Reducing Food Waste: The Bokashi Bin method can help reduce food waste in your household. Instead of throwing away your food scraps, you can turn them into nutrient-rich compost for your garden.
Easy and Convenient: Bokashi Bin composting is easy and convenient. You can do it indoors or outdoors, and it doesn't require much space or any special equipment.
Faster Composting: The fermentation process of Bokashi Bin composting is much faster than traditional composting methods, so you can get nutrient-rich compost in less time.
Reducing Greenhouse Gas Emissions: By composting your food scraps, you are reducing the amount of organic waste that ends up in landfills, which in turn reduces greenhouse gas emissions.
Saving Money: By using your own compost in your garden, you can save money on buying fertilizers and soil conditioners to grow the best and biggest veggies ever.
Okay, one more for you. If you bury your bokashi compost in your garden and plant some veggies you will never go back - get ready for the tastiest carrots EVER!
Want to learn more about Bokashi Bin composting? Join us at Buzzstop on Thursday 20th April for our Green Drinks event with Dr Compost! You'll find tickets on the Sustainable Queenstown Facebook page.

Plus, if you have any questions about composting, send them our way at sustainable.queenstown@gmail.com and we'll share Dr Compost's answers in next week's edition of Lakes Weekly Bulletin.

The Dr Compost project is funded by Queenstown Lakes District Council and delivered by Wastebusters.