Queenstown Writers Festival returns in off year
3 minutes read
Posted 10 October, 2023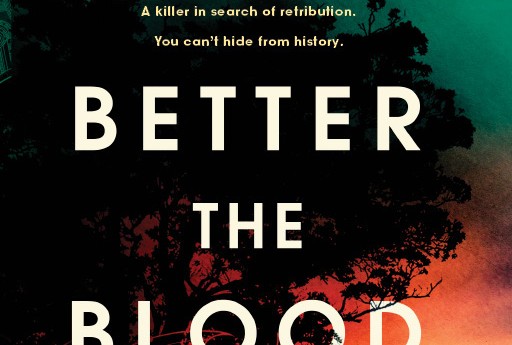 Queenstown Writers Festival will return in 2023 for a smaller version of the usually biennial event. This year will run across two days on 11 and 12 November and includes author talks, a writing workshop, and an exciting new event across Te Atamira and Arrowtown Lifestyle Village.

The event is run by volunteers and since its inception in 2019 has grown in popularity. Tanya Surrey is one of the founding trustees and chair of the festival and has a life-long love of books. All the trustees work together to curate the programme, run the festival and arrange source-funding and sponsors.

"When we started the festival, the idea was to run it on a biennial basis, so every second year, but last year's festival was our biggest and most well-attended, so we decided that for this year we would put on a sort of mini festival," Surrey says. "It's really bringing together a number of writers who have released books that the trustees thought would appeal to the Queenstown audience, and that we all really enjoyed ourselves. We wanted an eclectic mix and we also wanted an opportunity to showcase some local writers."

One of the writers that will be showcased at the festival is Michael Bennett. Last year, the award-winning filmmaker took the publishing world by storm with his debut novel, Better the Blood.

"It's a crime thriller," Bennett says. "The story, in a nutshell, is the senior Māori detective, Hannah Westerman, in the Auckland CIB discovers a connection between a number of killings that have happened, but no one's actually joined the dots between before. What she realises is that in the 19th century, during the colonisation of New Zealand, a Māori chief was brutally executed on one of the mountains in Auckland, quickly executed by a Colonial force of British soldiers."

Bennett loves crime and thriller genres, coming from a filmmaking background before shifting to writing. He's enjoyed writing something that gave him the thrills that he likes to get from the genre itself, and gave the reader a satisfaction and momentum, while addressing a bigger agenda for himself.

Bennett will be in conversation with local lawyer Bryony Shackell in what's expected to be a wide-ranging discussion. They'll talk about how the fight for justice for Teina Pora intersected with writing Better the Blood, our fascination with true crime, and contemplate the existence of evil.

"The cool thing about writers festivals is that it's not us writers who set the agenda – so it's not just us going in there and selling our books. I get to get stuck into issues – I just love talking about the act of writing and storytelling. The nice thing is that every festival is completely different and every festival is a little bit driven by what the audience asks, which is always one of the real highlights, when the audience is stepping in and saying 'what is this about.' I really hope we will be talking a bit about maybe some films I've done in the past and my work on Teina's story because I think it's an important story for New Zealanders to know about."

In addition to Bennett's talk, there's seven other events on the programme. One is the 'From your imagination to the screen' workshop with Gatlene Preston. This three-hour screenwriting workshop is not something the festival's done before and is something the trustees believed may be popular given the profile of the area for New Zealand Filmmaking.

Another event is Christina Sanders in conversation with Bill Day. Sanders' latest novel, Mrs Jewell and the Wreck of the General Grant, takes readers on a wild ride of sailing, shipwreck and desert island intrigue and is about a boat that was shipwreck and is still buried at sea. Day has led expeditions to try and recover the boat and the gold that are rumoured to have gone down with that ship.

The 2023 mini festival will take place over the weekend of 11 and 12 November, with events spread across Te Atamira and Arrowtown Lifestyle Village. Early bird discounts on tickets will be available until this Saturday, 14 October. Head to qtwritersfestival.nz to grab your tickets, read the full programme and find out more about what's happening.