Private jet boom
3 minutes read
Posted 6 November, 2023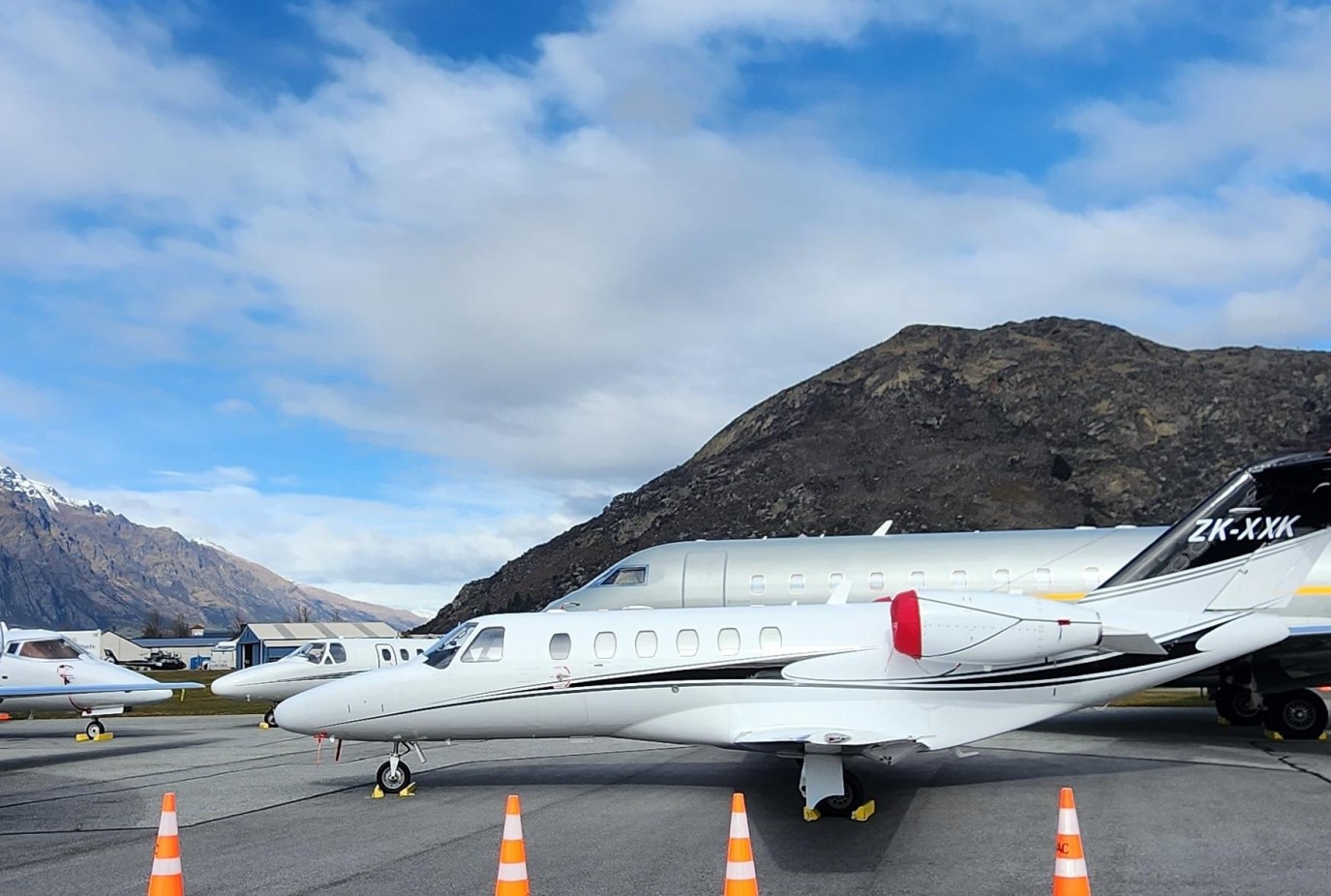 Some of the world's wealthiest people will be jetting into Queenstown over the next six months with most luxury lodges and five-star accommodation already either booked out or heavily booked until early April.

Queenstown Corporate Jet Services owner Peter Van Dyk is bracing himself for another busy summer. Record numbers of jets arrived between July 2022, when the borders reopened, and May this year.

"They just kept coming during that eight months," he says.

"We managed about 350 private jets through Queenstown in that time. It's the busiest it's been since I started 33 years ago."

While the Russian oligarchs had dropped off, the Americans, Australians and a few European private jets still landed in Queenstown.

Van Dyk usually doesn't know they're coming until about 10 days ahead and with the average private Ultra-Long Range jet costing around $80m his clients tend to be extremely well heeled, many of them likely billionaires in their various industries.

Many stay in luxury lodges, booking months in advance.

"The lodges and upmarket transport companies say they're flat out right through summer with bookings coming out their ears," Van Dyk says.

The average stay usually ranges from four days to a fortnight, and while Van Dyk prides himself on being extremely discreet, there are no doubt some well-known names among them.

With luxury lodges locally estimated to cost anything from $2000 to $4000 a night, it would be nothing for this market to splash a few hundred thousand on a short stay in Queenstown.

Customs and MPI come to Van Dyk's base at Queenstown Airport so there's no waiting in line.

There's such an increase in demand to acquire private jets worldwide that he's been told there's a four-year wait to get one.

"I think they see it as a healthier, safer option than commercial airlines with Covid still spreading, and more secure," Van Dyk says. "They also avoid the queues."

Van Dyk's company, managed locally by Vickie Hill, operates like a kind of aviation concierge.

"We're their agents here. We pay all their bills into New Zealand and out, transport, catering and fuel. Raeward Fresh Queenstown does a great job catering VIP food for us, and we also get guests' laundry done."

A large, state-of-the-art Bombardier Global 7500 – the newest toy off the block, just left Queenstown heading back to Australia late last month and he's seen a few new Gulfstream 700s lately too.

"The corporate Australian and NZ jet market has grown significantly."

Queenstown and Auckland are his busiest ports with some clients opting to fly to Auckland commercially then charter a jet to Queenstown.

Private jet or not it's looking like a record summer season for Queenstown's upmarket lodges and hotels with a very attractive low NZ dollar attracting large numbers of Americans.

"Bookings are strong right through the summer season and enquiries are still coming in," Matakauri Lodge's Damien Brown says.

"It's a popular time for the Northern Hemisphere market and we have a longstanding relationship with many of those guests."

Bookings are up on last year – with around 70-80% from the US, and Brown believes that with the terrible trouble and unrest overseas many guests will be looking to NZ as a safe destination.

Other bookings are from Australia, Asia, and the United Arab Emirates. High end travelers normally do a summer circuit staying in a number of NZ's luxury lodges.

Rees Hotel CEO Mark Rose says he's heavily booked from even earlier this year, December 20, through into April and local lodges are pretty much full too.

"It's crazy busy. I think it will be the biggest I've had, record numbers, definitely underpinned by that high end US market and driven by the strong US dollar," he says.

"Last year, people came and Queenstown had some frustrations with service levels due to staff shortages. Prices are up around the world so we will have to be on our game this year." Delays at Auckland Airport would be a good place to start, he says.
Queenstown Airport private jet arrivals

2019 - 143 private jets (busiest months were January, February, March)
2022 - 243 private jets (busiest October, November, December)
2023 - 143 in first six months