Prepare yourself to be in peak performance for the snow
3 minutes read
Posted 4 July, 2023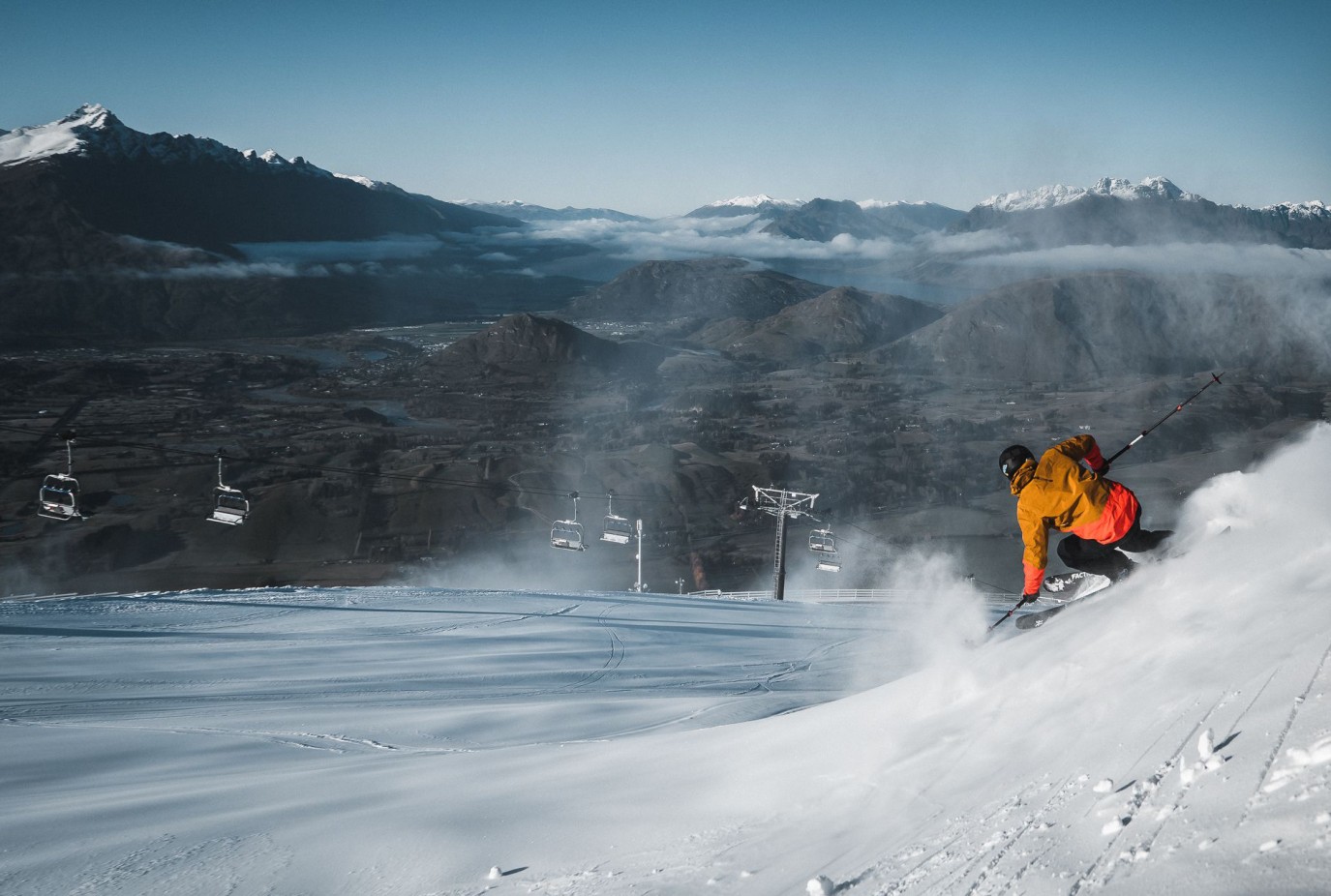 by Madison Hooper – Chiropractor at Queenstown Health
When it comes to preparation for snow sports, health should be a priority. Physical fitness, nutrition, sleep, rest, stretching and warm up are all essential to prevent injuries and enhance performance. Regular exercise will help to improve cardiovascular endurance, strength and balance. You can find specific exercises related to your sport that will help you better prepare for the season. Listen to your body and know when to rest so that you can be alert and focused to avoid injury. Warm up your muscles to help your muscles and stretch to improve your flexibility to reduce risk of injury.

Skiing and snowboarding put significant stress on various parts of the body, including the spine, joints, and muscles. Achieving peak performance is a goal shared by many skiing and snowboarding. At Queenstown Health, we identify and address any underlying issues affecting your body's biomechanics, such as imbalances or suboptimal movement patterns. We do this by identifying potential areas of weakness, and provide guidance on proper warm-up exercises, stretching routines, and techniques for injury prevention. By incorporating these strategies into your fitness routine, you can minimise the risk of injuries and enjoy a safer and more enjoyable experience on the mountains. The integrated approach at Queenstown Health ensures that patients receive comprehensive care tailored to their specific needs, facilitating a quicker return to the slopes.

Queenstown Health's multidisciplinary team of chiropractors, physiotherapists, acupuncturists and a sports masseuse, offer specialised services to ensure optimal preparation and rehabilitation.

Chiropractors focus on aligning the spine and promoting overall musculoskeletal health. They utilise gentle adjustments and spinal manipulations to alleviate joint restrictions, reduce pain, and enhance nerve function. Chiropractic care can be especially beneficial for skiers, as it helps improve spinal stability, joint mobility, and overall body coordination. By ensuring proper alignment and joint function, chiropractors contribute to injury prevention and enhance the body's ability to cope with the physical demands of skiing. Some of our chiropractors have their international sports certificate. While some work with the Stampede and have worked alongside side professional athletes. I am currently working with the local womens Rovers football and Wild Ice hockey team.

Physiotherapists in Queenstown play a vital role in ski preparation and injury prevention. These highly skilled professionals assess and address musculoskeletal imbalances, providing personalised exercise programs to improve strength, flexibility, and balance. Through targeted interventions, physiotherapists help skiers enhance their technique, minimise the risk of injury, and optimise performance on the slopes. Whether you're a seasoned skier or a beginner, a physiotherapy session before hitting the slopes can significantly improve your skiing experience. The physios have worked with international sports and are currently working on side the chiropractors with the local ice hockey and football team.

Acupuncture- As an ancient Chinese healing art, acupuncture has gained recognition worldwide for its effectiveness in managing pain, promoting healing, and restoring balance within the body. Skiers who suffer from chronic pain, muscle strains, or joint inflammation can benefit from acupuncture sessions offered in Queenstown. By stimulating specific acupoints, acupuncture can alleviate pain, reduce inflammation, and enhance overall well-being. Additionally, acupuncture can aid in stress reduction, allowing skiers to approach their skiing adventures with a calm and focused mindset. Akinori has worked with high end skiers and snow boarders previously, as well as the All Blacks.

Massage therapy is an essential component of ski preparation and post-ski rehabilitation. Skiers often experience muscle tension, fatigue, and soreness, which can hamper performance and increase the risk of injury. Sports massage at Queenstown health help to relieve muscular tension, improve circulation, and promote recovery. Regular massage sessions not only enhance relaxation but also facilitate faster healing, enabling skiers to bounce back quickly and enjoy their time on the slopes. Emily has worked with the All Blacks, to help with their overall performance and management of the team.

Whether you are looking to prevent injuries, recover from skiing mishap or simply maximise your enjoyments on the slopes, the health practitioners are here to support you on your journey this season!