Podcast - Navigating Over-Tourism: John Glover on Defining 'Too Much' and Shaping the Future
2 minutes read
Posted 22 August, 2023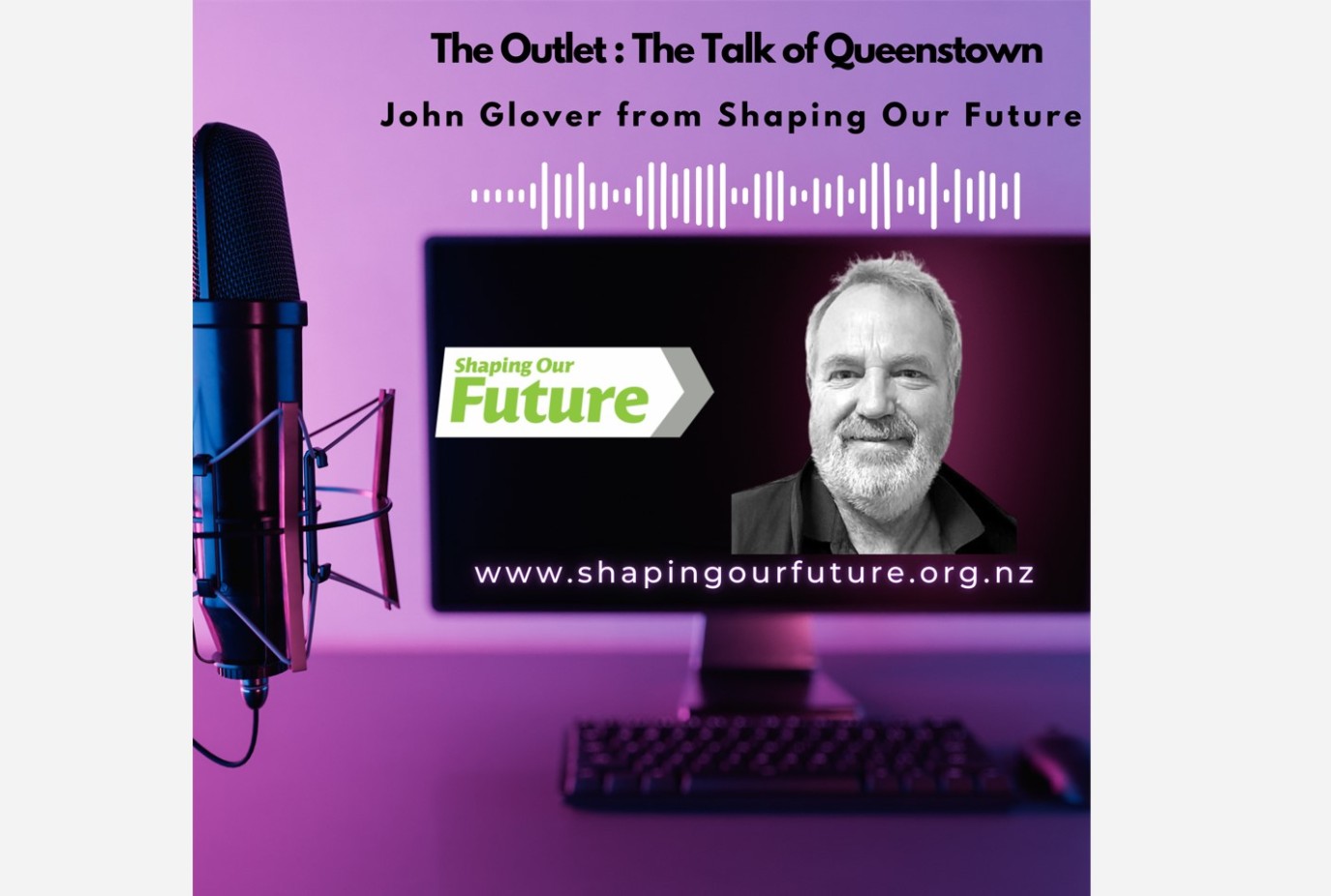 In this episode, Outlet Queenstown host Brent Harbour catches up with Shaping Our Future's John Glover to talk about over tourism.
https://shapingourfuture.org.nz/
Thanks for listening to The Outlet. From the Queenstown App. Download here for Apple and Android.
Voucher incentive for getting involved
Local tourism and hospitality businesses have provided $4500 of gift vouchers to encourage people to participate in Shaping our Future's discussion around what's good and what's not when it comes to visitor numbers.
Executive officer John Glover says: "We really want to hear what the younger members of our community think about this topic so are running an online competition asking people to send an image or video of what's 👍😍 and one that represents 😥👎🏻".
"The whole topic of how much tourism is too much, and why we feel that is a very emotive, subjective and potentially confronting one to facilitate a conversation around and it's great to see businesses with skin in the game fronting up to support this".
The images will provide a visual catalogue to supplement the output of two workshops this week and an online survey that will run from next week.
Entries can be submitted by direct messaging them to Shaping our Future on Facebook before the end of September.
It is intended that the findings of the engagement will feed into and inform work to be done by QLDC, Destination Queenstown and Tourism Wanaka later this year.
The businesses who have provided gift vouchers are :
AJ Hackett Bungy NZ, Beautiful Gardens of Wanaka, Edgewater Wanaka, Fed Group Wanaka, Future Hospitality Group, IFly Queenstown, Kinloch Wilderness Retreat, Millbrook Resort, Ridgeline Adventures, Southern Discoveries, The Rees Hotel