Penny Wallace - 0800 Penny
3 minutes read
Posted 13 November, 2023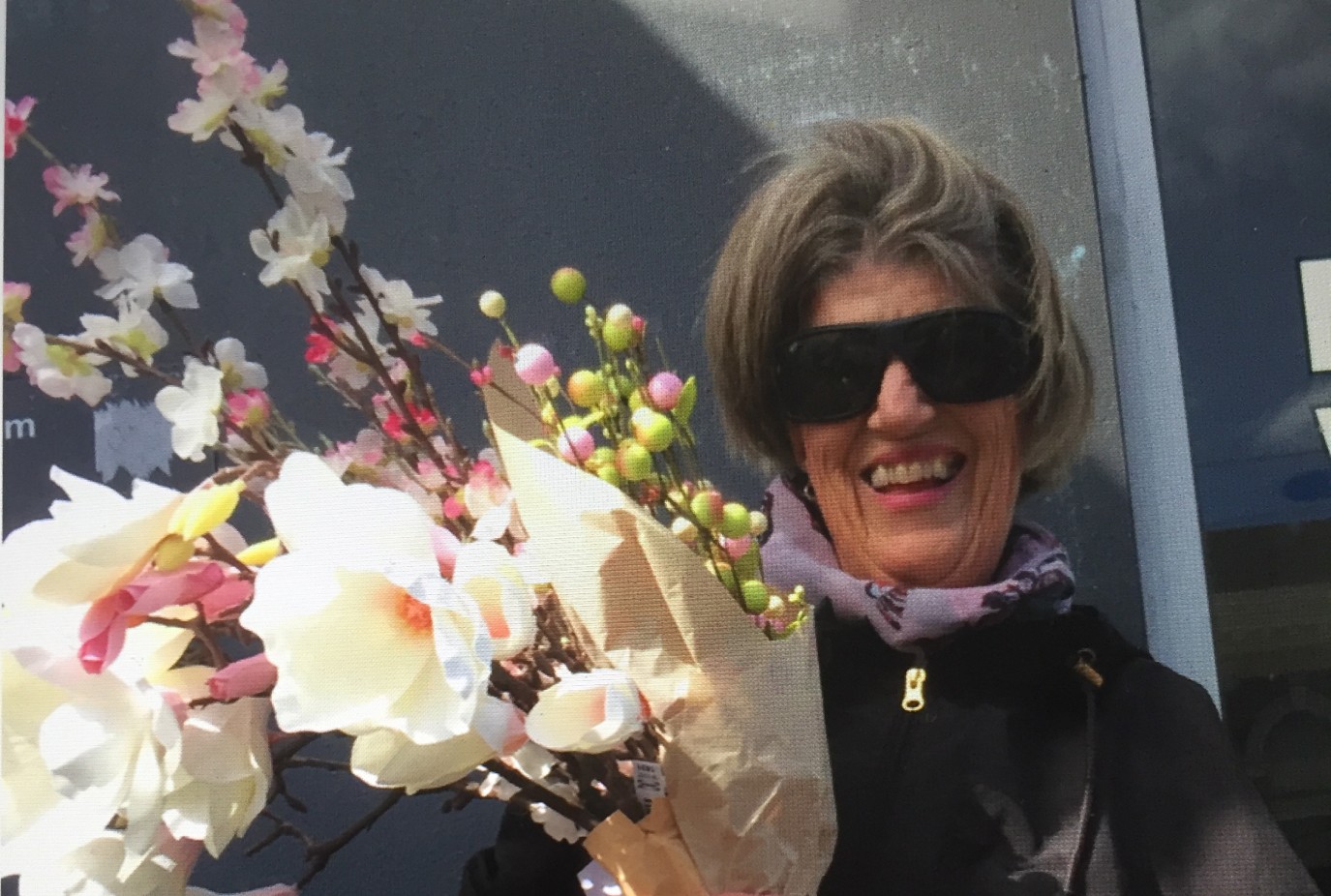 From dancing with the king to tending the wounds of celebrities, former Queenstown Plunket and maternity nurse Penny Wallace has enjoyed some high-flying days.

These days she's tending roses, but this adventurer has done it all.

Born in post-war 1948, the daughter of a high-ranking Lieutenant Colonel and sought-after surgeon, Penny had an idyllic and privileged upbringing, rubbing shoulders with government officials in Wellington and spending family weekends at their Paremata beach-house.

As a Marsden Collegiate prefect Penny was "demoted" for tucking into the Old Girls dinner wine.

Despite the military-style Wellington Hospital nursing home regime with its meticulous uniform inspections, Penny loved the move. "My mother used to send me telegrams because she hadn't heard from me." Reprimanded again, this time from the matron after she and other junior nurses raided the Gentian Violet antiseptic to lighten their hair.

Penny's father was assigned aide-de-camp and doctor during royal family state visits. Her parents stayed at Government House, attending lavish cocktail functions and grand balls. Penny was handpicked to lead dance with then Prince Charles, aged 19. "He was as shy as I was."

Sailing to England on her OE, Penny landed numerous private nursing jobs, working for a prestigious St Moritz doctor tending to Aristotle Onassis, Stavros Niachos, America's Kennedys, and other celebrities. Back in London she did a Cordon Bleu Cookery School course becoming a cook at the luxurious Glen Carron Lodge in the Scottish Highlands. "They took us to amazing castles and grand mansions for 'fork luncheons'."

Delays sailing home on a cargo ship left Penny stranded in India for two weeks. She hitched and bused to Nepal before meeting the ship in Hong Kong – one of just seven passengers, the only female, dining daily with the captain. She arrived in Wellington for Christmas after almost five years overseas.

Penny took a Mount Hutt skiing holiday with friends while doing her post graduate intensive care diploma. Seriously injured in a car accident on the skifield road, she herself was rushed to intensive care, taking six months to recover, and having to repeat her exams.

Friend Jill Egerton phoned inviting her to cook in her new Queenstown restaurant, Rump and Bun, which later became Upstairs Downstairs. "It was Queenstown's first BYO restaurant and so much fun." Husband of 48 years, Dardy Wallace did the restaurant cleaning with business partner John Guthrie. Dardy charmed her from behind the vacuum cleaner and while not great at vacuuming, he was the best skier on the mountain and had a yellow Lotus Europa sports car. "What more do you want?" grins Penny.

She abandoned Art School to marry Dardy, premature twin girls arriving within a year, followed by George. No scans then. "Pat Farry did an X-ray and found two babies. I had my legs in stirrups at Southland Hospital and the neonatal specialist pulled his mask down and said, 'Oh my gosh, Penny! I used to flat with you in Wellington.'"

Penny completed a graphic design diploma and studied art as an adult at Wakatipu High School while raising the kids.
She and Jocie Geddes launched Queenstown's first creche to give mums a break, run by volunteers in St Peter's Hall. It was the 70s and they got wrap from some local women who said children should be at home with their mothers. It grew, moving into the old Brecon Street Fire Station building.

Penny became Plunket, district, and health nurse, covering a massive run from Makarora to Lumsden. "When the weather was right, they'd fly me to the West Coast." The hair-raising bus ride via gravel Glenorchy Road had her refusing to go back. "The farmers came and got me in their boats." They were long days, Penny often searching rugged backcountry roads for homes. Her arrival was celebrated with a big country feed.

0800 hadn't been invented. "I got calls in the middle of the night for help." Babies were tied inside a nappy and hung on a hook to be weighed in the old Plunket Rooms in Beach Street.

When the Henry Street centre opened, she started groups for Japanese mums and others far from home and after 20 years in that role, Penny and Toni Okkerse ran the maternity wing at Lakes District Hospital for 10 years. "We were full most weeks, delivering 120 babies a year in the early 1990s."

Gardening, Heritage Rose Society, which has planted over 100 roses around Arrowtown, sewing, embroidery, patchwork, golf, painting, and until recently skiing, are her passions now. Never really time to retire.