Queenstown rally for Palestine
2 minutes read
Posted 16 November, 2023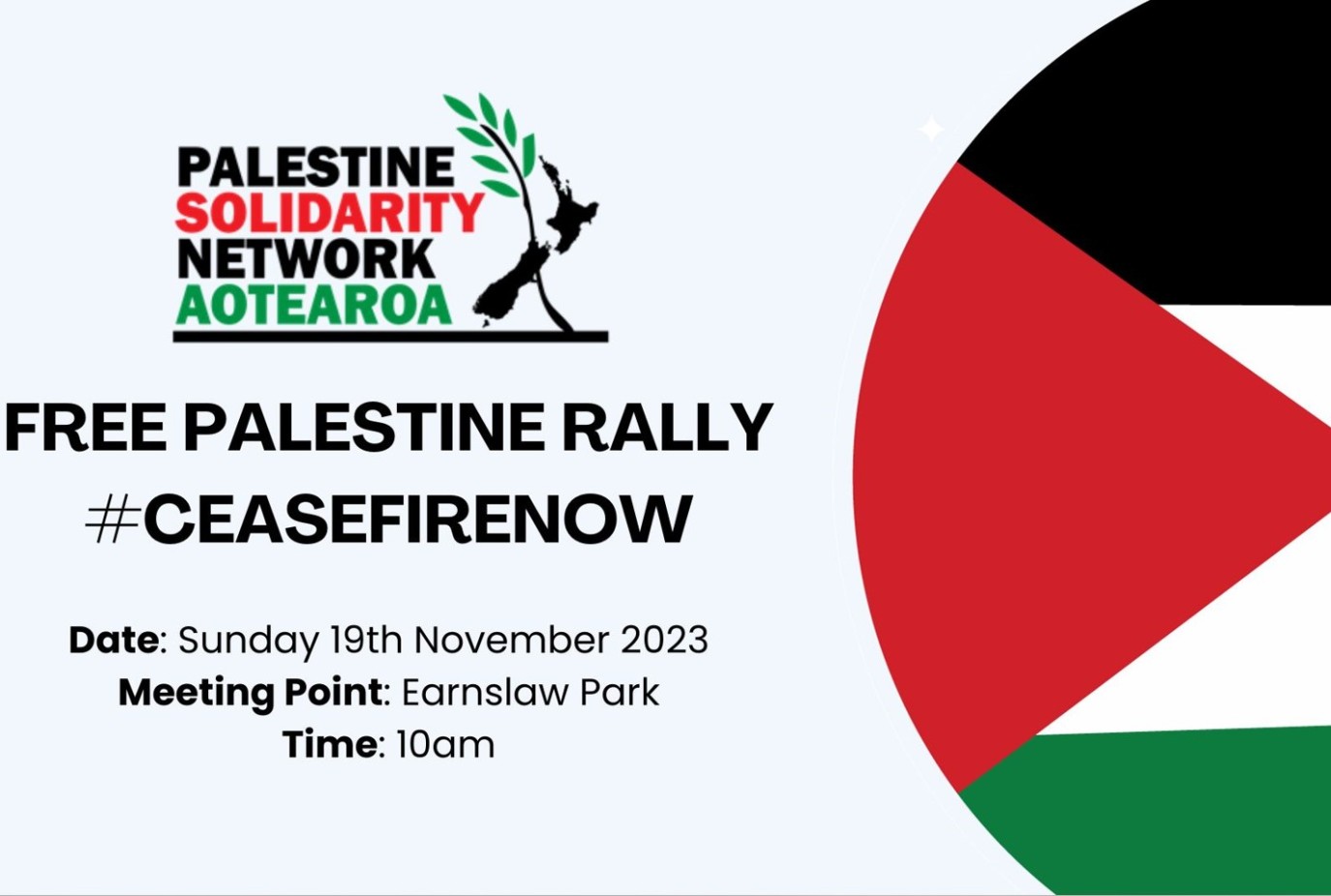 The Queenstown branch of the Palestine Support Network Aotearoa (PSNA) is holding a rally in Earnslaw Park this Sunday, 10am.
There'll also be a smaller demonstration and vigil in Fernhill at 5.30pm today, with candle lighting, talks, banner making, sharing of information, and support planning for the PSNA rally.
Sunday's rally will call for the New Zealand government and all our major political parties to make clear, unequivocal demands for an immediate ceasefire in Gaza, and the immediate withdrawal of IDF troops from Gaza and the West Bank, its organisers say.
"We call upon our fellow New Zealanders to stand with us and the millions of other peace activists around the world taking part in vigils, sit-ins, demonstrations and other campaigns calling for Peace and Justice in Palestine," a PSNA statement says.
In the month since Hamas attacked Israeli military and civilian targets in southern Israel, the Israeli state and military have responded with a massive air and ground offensive against military and civilian targets in Gaza.
The PSNA rejects Israel's self-defence justification.
"Many Western leaders, including the leaders of our own National and Labour parties, have accepted this at face value, and while they may call for 'humanitarian pauses', and "proportionality", they have failed to delve in the causes of the Hamas attacks, or to fully condemn the atrocities that have subsequently occurred. It seems that for them, there are some people who can be labelled as innocent victims, and others who are terrorists or simply acceptable collateral damage," the PSNA says.
"With the death toll in Gaza now exceeding 10,000, including over 4,200 children, the Queenstown PSNA rejects such false equivalency and selective sympathy. The continuing attacks on hospitals, homes, refugee camps, schools and escape routes is clearly more than any kind of self defence - it is part of an orchestrated campaign of ethnic cleansing in order to drive Palestinians from their land and take over Gaza, absorbing it into the state of Israel.
"Denying a civilian population access to food, water, electricity, medical supplies, and internet access during this invasion amounts to nothing less than an attempted genocide of the Palestinians of Gaza, and must be called out and opposed by all people who value peace, freedom and justice."
The location of tonight's Fernhill demonstration is available on request, through the event's Facebook page.