New $10m Salvation Army Centre opens at Frankton
3 minutes read
Posted 10 November, 2023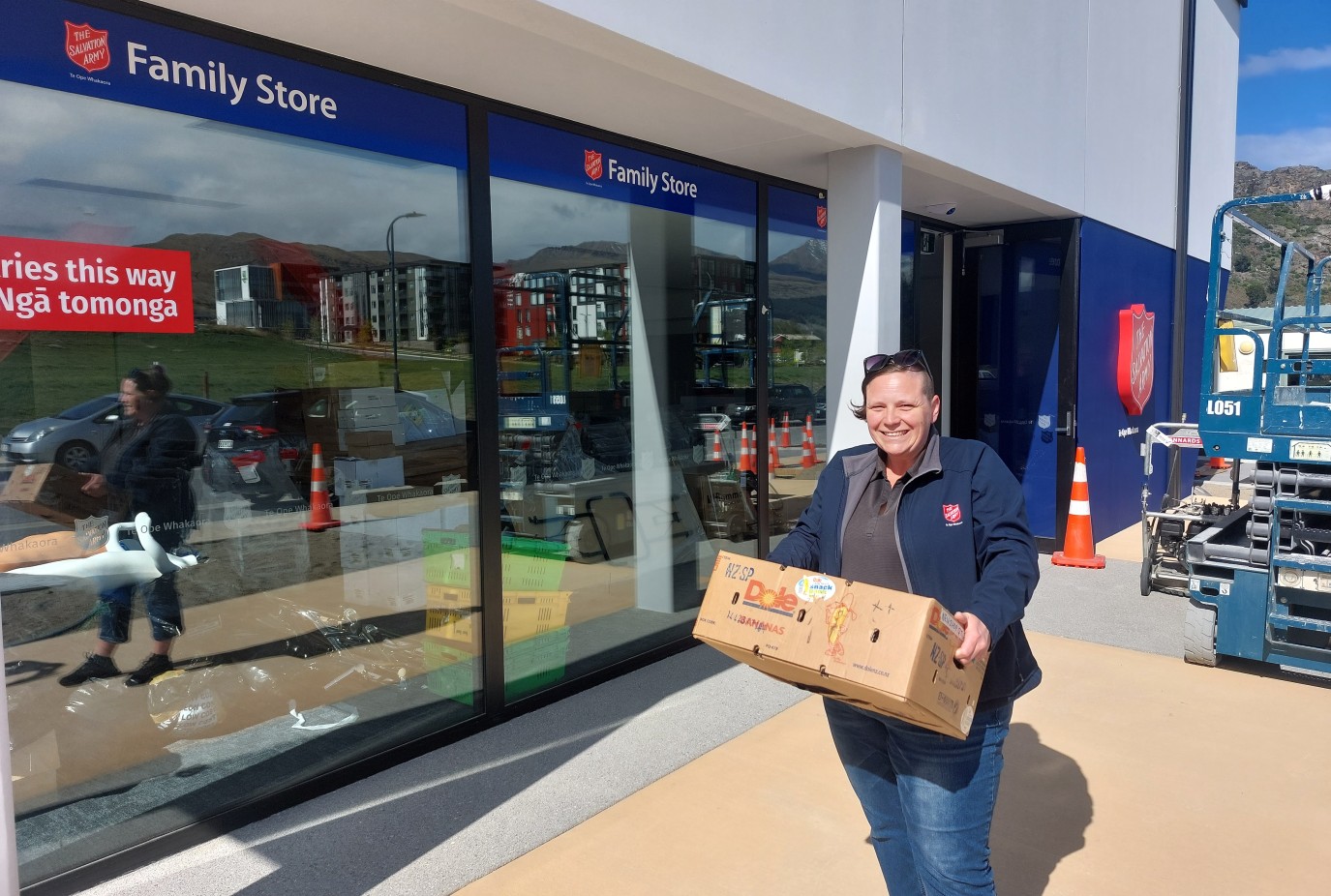 The Salvation Army's new $10m community centre at Frankton opens its doors with a grand launch on Saturday, November 11.
The much-needed expansion has been almost 20 years in the pipeline and corps officer and community ministries director Lieutenant Andrew Wilson says they're super excited. It's taken years of fundraising at national and local level. "It's been a privilege seeing this rise out of the ground," he says, after construction began a year ago.
A great mix of local community social services have been secured as clients with the Queenstown Housing Trust and Central Lakes Family Services moving into the dedicated 300sqm of commercial space upstairs. Te Kura Correspondence School is hoping to take the remaining space as its local base, while Salvation Army services will be spread across the 500sqm ground floor. This includes community ministries offices and a 50sqm multi-function room available for community hire for training or interest groups. There are 16 on-site carparks.
All Salvation Army services, will be available at the new Frankton centre, with Gorge Road retaining the Family Store and other essential services. However, the new site will have a smaller boutique second-hand clothing and homeware store and Wilson says there's been huge inquiry about that. Unfortunately, space limitations mean any donations of wares still have to be dropped off at the Gorge Road Family Store.
Its community ministries programmes will continue to be provided from both Gorge Road and Frankton.
Staff will be working out of both centres providing budget and financial mentoring, a food bank, counselling and life skills programmes like SPACE, an early parenting programme, as well as Building Awesome Whanau. "We will move around so as to be easily accessible to our clients," Wilson says.
The Army's swanky new 136-seat church auditorium in the complex is already in hot demand with local community and arts and culture groups wanting to hire it, as is the intention. "We've always planned to make that available to host small-scale productions, music events, conferences and the likes."
"We recognise that we'll be catering to two very different communities in town and in Frankton." His team is working together to be available to all sectors of the community. "Traditionally, families have been based in Frankton, west and south of Queenstown, and many migrants in Fernhill or Queenstown Hill. However, that dynamic is changing a bit as the housing crisis worsens," he says.
Affordability has always been the biggest issue facing clients here and is always an underlying issue, Wilsons says. "That's largely housing now and the cost of power and food. People are feeling the pinch."
Salvation Army staff first began talking about the need for a new Frankton centre back in 1995 and its national kaumatua Rangi McLean, along with the heads of the Army in New Zealand, Fiji, Samoa and Tonga, all based in Wellington, will be in Queenstown for the celebration.
More than 400 people have been invited and Te Runanga o Ngai Tahu kaumatua Michael Skerrett will officiate with Army leaders at a dawn blessing of the new site. Queenstown Lakes District councillor Esther Whitehead will represent the council.
A big celebration honouring all of those who helped make it happen will follow that morning. "We really want to thank all those who've helped us realise this dream, like Cook Brothers, sub-contractors, and any funders who helped us get across the financial line," Wilson says. "A lot of hard work has gone in and often those people are the unsung heroes, so we want to honour them with a special showcase."
That will involve performances by Salvation Army and Queenstown cultural groups, including the Sally's famous brass band and waiata group, Remarks Dance Crew and a music group yet to be revealed.