Logan Lore - Digging in for charity
3 minutes read
Posted 30 June, 2023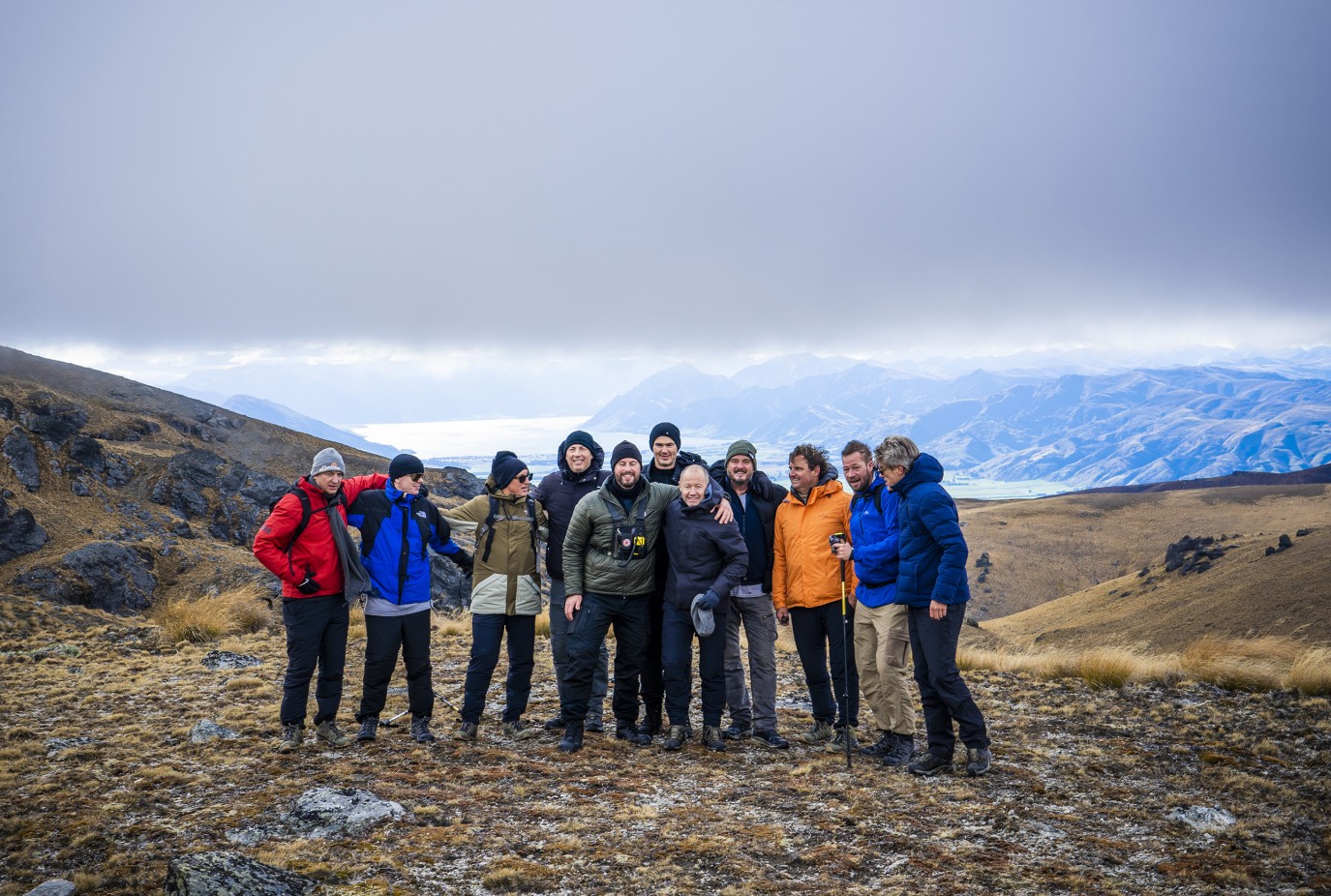 Fresh from assisting the latest influx of high-end executives, including Australian corporates keen to push their mental and physical boundaries high in the southern snow-capped backcountry, Ben Logan is now looking to create a new programme that will raise the bar and generate funding for charities.

A former elite triathlete, health and survival specialist, Wānaka-based Logan and his highly qualified team of instructors take individuals, business groups and families into the wilderness for some lifechanging challenges and bonding.

Logan's business Logan Lore has been operating for seven years working with business teams and clients to teach high-performance, mental resilience, endurance and how to overcome challenges. Eating outdoors around the campfire is all part of the experience.

Clients come away empowered with a clear perspective, new purpose and new reference points of performance, says Logan. "They've discovered they can go higher than they thought they could."

With corporate business courses, especially from the Australian market, taking off during the past year, Logan's launching a new expedition aimed at raising money for much-needed charities.

A large chunk of his clients are men in need of a soul-searching escape into the mountains, many with tremendous net worth, says Logan. "These are fantastic people to work with all with drive and commitment to succeed, so we're launching a new course with the aim of raising a substantial amount of money for charity," he says.

The programme is aimed at company team building with each team having to raise a figure they set themselves for a nominated charity with the full sum paid out once they complete the performance and survival expedition with Logan Lore.

"Teams will comprise mostly of people who can raise big money and they only partake in the course if they've raised the money prior to the courses commencement," says Logan. "That money can then be used to create change through those charities."

The idea behind the concept is that those taking part will have to give something of themselves, demonstrating their commitment and passion for their chosen charity, he says.

"They'll have to really dig deep for the cause, completing a challenging expedition, proving their dedication to that charity.

"They'll have to work for it and be purposeful about finding those funds."

He's already talking to several corporates about the concept, both from NZ and overseas.

Logan's hoping some of the charities will support kids. "We want to create a tremendous amount of money for organisations, especially those that provide health benefits or experiences for kids."

His business has seen strong growth in top echelon corporates coming to do his expeditions, usually three days in the alpine backcountry, anywhere from Snow Farm to Glenorchy.

Expeditions for elite sportspeople like professional rugby teams, the NRL and Olympians are also popular with some high-profile names who've undertaken huge challenges in the mountains.

While the courses are open to all, most clients are men, wanting to push the boundaries and discover a new empowerment as they overcome outdoor survival tasks set before them.

"We provide challenging experiences that have transferrable benefits to personal, family and business life."

Surprise scenarios can be extremely testing for teams. "If they're from warmer climates they can find themselves driving old school, manual four-wheel drives in snow. These are people who drive expensive, upmarket vehicles on highways who have usually never driven in snow." For some people these challenges will be more difficult, but the whole team works together to help them overcome, says Logan. "It's about opening up and being vulnerable."

Building a stretcher, snow cave or snow shelter, navigation, traversing are all situations that teams face, the biggie – icy cold water immersion is usually saved for the finale after a long hike in snow.

Ice cold water immersion can be very confronting with most men believing they will last 10 to 20 seconds, but many emerging elated after 10 to 20 minutes, says Logan. "If done properly this not only offers tremendous health benefits but builds great commitment and resilience, and develops critical thinking and mindset training, which all help manage stress.

"We take teams to hidden alpine lakes and it's always a surreal and magical day, especially for Australians who despise the cold."

He says it's hugely rewarding seeing participants overcome challenges way outside their comfort zones and head away freshly-charged and empowered to take on whatever comes their way.