Erina McLean - Queenstown's Queen of Style
4 minutes read
Posted 21 August, 2023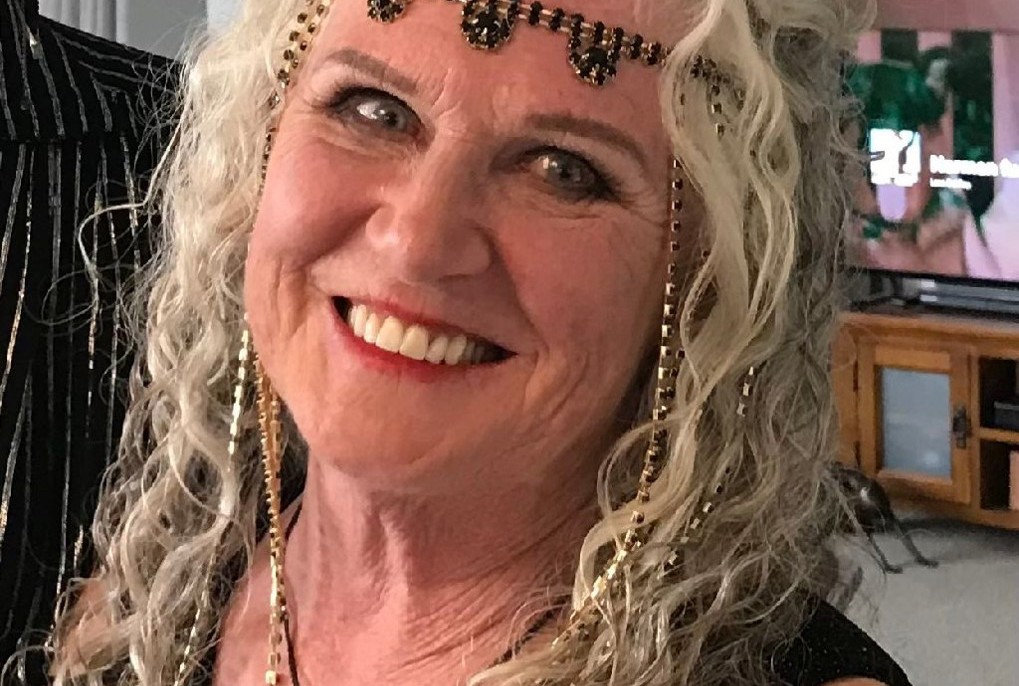 Erina McLean's been turning heads with her unique fashion style since rolling into town on her honeymoon in 1970, dressed in stiletto heels and a big picture hat. "We'd borrowed my mother's Jaguar and everyone thought we were loaded. The real estate agents were swarming."

At 81 Erina's still a local style queen, pulling off fashion pizzazz and impressing many much younger women, who still seek her style advice.

A talented tailor and seamstress, she brought fashion to Queenstown, with queues down the Mall when she and husband Terry opened Staircase Fashions at Christmas, 1973- their first unisex fashion store.

Born in Whanganui, Erina spent happy formative years until age nine in foster care with a wonderful rural family learning to ride a cow while her then single mum trained as a psychiatric nurse.

"They're still like family. They gave me a great beginning."

Back with her mother, now Matron at Porirua Psychiatric Hospital, Erina learned to sew in the patients' work area, before being sent to St Bride's boarding school. Despite excelling at sewing, embroidery, music, allocution, drama and diving, she was so unhappy she ran away at 15. Her mother allowed her to leave if she took an apprenticeship, so tailoring it was, under the strict guise of a Polish Jew. "Anything wrong had to be unpicked and done again." By 18 she was a sample machinist showcasing to buyers in Wellington, soon headhunted by a leading Wellington bridal firm, and singing with a rock band at weekends.

After a youthful, failed marriage in Auckland, Erina was heading back to Wellington with her eldest toddler daughter when a driver crossed the centre line on a blind corner hitting them head on. Erina's hand was crushed, and she spent five months in hospital, two weeks in a coma, with multiple fractures. It took four months to learn to walk. Managing toddlers on crutches in a small flat, she rehabilitated with her mother's help.
Sewing to earn money, Erina became seamstress for Prime Minister (Sir) Rob Muldoon's wife Thea, who lived along the street, making her kids clothes from the Muldoon off-cuts. "He thought that was a huge joke," she says. Erina also made a dress for earlier Prime Minister (Sir) Keith Holyoake's wife to wear to dinner with Queen Elizabeth II on Britannia in Wellington.

Her landlord introduced her to Terry in 1967. Part of his wedding proposal was a 'must live in Queenstown'. They eventually bought a house in Hallenstein Street, packing the ute every weekend to go camping. Erina sewed from home, making lifelong friends.

Terry's brother Grahame had also arrived in town and developed The Trading Post off the Mall, filling it will boutique stores, and popular Upstairs Downstairs Restaurant (later Westy's).

"Terry came home one day and announced he'd taken a shop there so I could pursue my love of sewing and fashion." At this time Terry and Erina also opened Queenstown's first takeaway, Jazzbar.

Before long they were getting noticed by top label names in Auckland – Staircase only the second shop in NZ to stock Jag. Hullabaloo then Thornton Hall followed. "I'm still friendly with some of those designers."

Youngest, baby Aaron was put to sleep up the spiral staircase with a gate over it to keep him in. "He became one of the 'Mall boys' with Corey Goomes."

They created a wonderful vintage atmosphere using repurposed items like an old barber's chair for display and an antique sideboard to house the till. "My car has an automatic brake at junk shops."

They joined Tiki Corner as the first to trade weekends and until 11pm in summer – hard slog. Terry also brought Queenstown's first shop computer in in 1986. "Salespeople in Auckland couldn't believe we were computerised," says Erina.

Staircase moved to O'Connells in 1987, then Rees Street. They also opened Bully Hayes Menswear, Chevy jean shop, Underworld underwear store and Butler's Store in Arrowtown.

Despite excellent systems, shoplifting was a huge problem. "We lost many pairs of leather trousers from right beside the counter at Staircase." Burglars also got away with $64,000 worth of leather gear from Butler's Store.

After 23 years in Queenstown retail they closed in 1997, focusing on completing restoration of their historic Dalefield Farm house, turning it into Pear Tree Cottage boutique accommodation. In 2009 the cottage won the Corporate Events People's Choice Best Nationwide Retreat.

Erina continued to sew, still in demand for bridal dresses, up to six or seven a month. "I still call them my girls." Now living at Queenstown Country Club her nimble fingers are still in high demand with residents.

"Sewing is my happy place and I still adore Queenstown."

An only child for 81 years, Erina was also delighted to recently discover she has four siblings.