Downtown Rubbish Collection plan "unworkable"
2 minutes read
Posted 6 November, 2023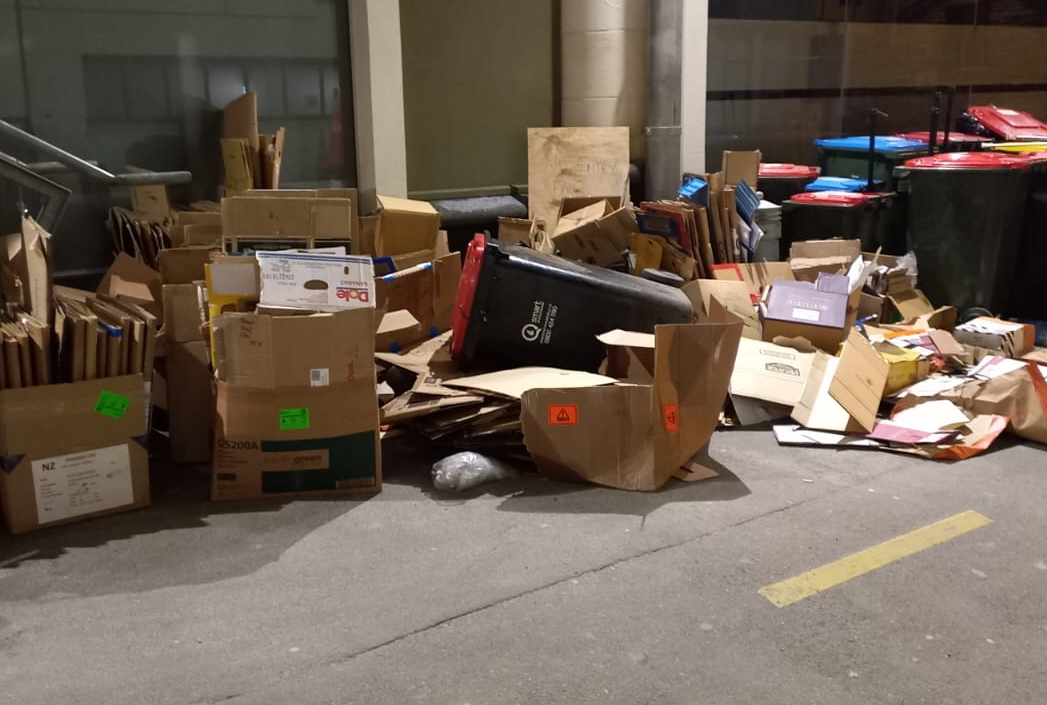 Queenstown CBD business owners and commercial landlords say they still have no workable solutions with Queenstown Lakes District Council set to pull the pin on its scheduled removal of downtown commercial rubbish collection hubs from November 20.
The closure of collection points means businesses will need to store waste and recycling onsite and arrange an 'on property' service to collect that. However, business and building owners say that's simply not workable with current private service providers reporting they don't have the staff, vehicles, or access to provide that extended service.
Commercial property owner Johnny Stevenson says he's hoping to call a meeting with building and business owners, service providers and council staff to "hatch a plan" before the November 20 deadline.
"It might tick their (council's) box, but we're being forced to avail ourselves of a service that doesn't exist," he says. "We need to get around the table with the council and find something that's workable as they're just shifting the problem without offering a solution."
Future Hospitality Group general manager Bert Haines says most businesses don't have on-site rubbish facilities. "Where do you have that kicking around a restaurant or bar?" They're now scrambling to find rubbish storage within their current business space. "We fully appreciate the council's position with our beautiful town looking like a tip, but they're springing it on us." He says it's really hard on businesses, and their private rubbish collection contractors. "They're saying they're not in a solid position to increase staffing and access all properties, and prices will increase," Haines says. It's quite challenging. Another tough one to be dealt with."
The council postponed the move from November 1 after business and property owner concerns.
Queenstown Chamber of Commerce CEO Sharon Fifield says while they appreciate the council's intent to reduce waste and tidy the streets, it's just another load being placed on already overloaded businesses. "There's no easy solution for businesses to change their behaviour. This could be a good business opportunity for someone to look at." She's suggested maybe neighbouring businesses could potentially work together if one has space to store and share.
There are currently three collection points in Arrowtown and six in Queenstown, allowing businesses to leave commercial waste and recycling out at allocated times for collection by a private provider.
Council property and infrastructure manager Tony Avery says while the collection point service has worked well, unfortunately a growing number of businesses have been leaving waste and bins out on public land outside the allocated areas and times. "We've reached the point where the volume of waste has outgrown the capacity of the collection points," Avery says.
The council doesn't provide a rates-funded commercial collection service and the current model was established to assist businesses to manage commercial waste and recycling.