Amway returns to Queenstown
3 minutes read
Posted 6 November, 2023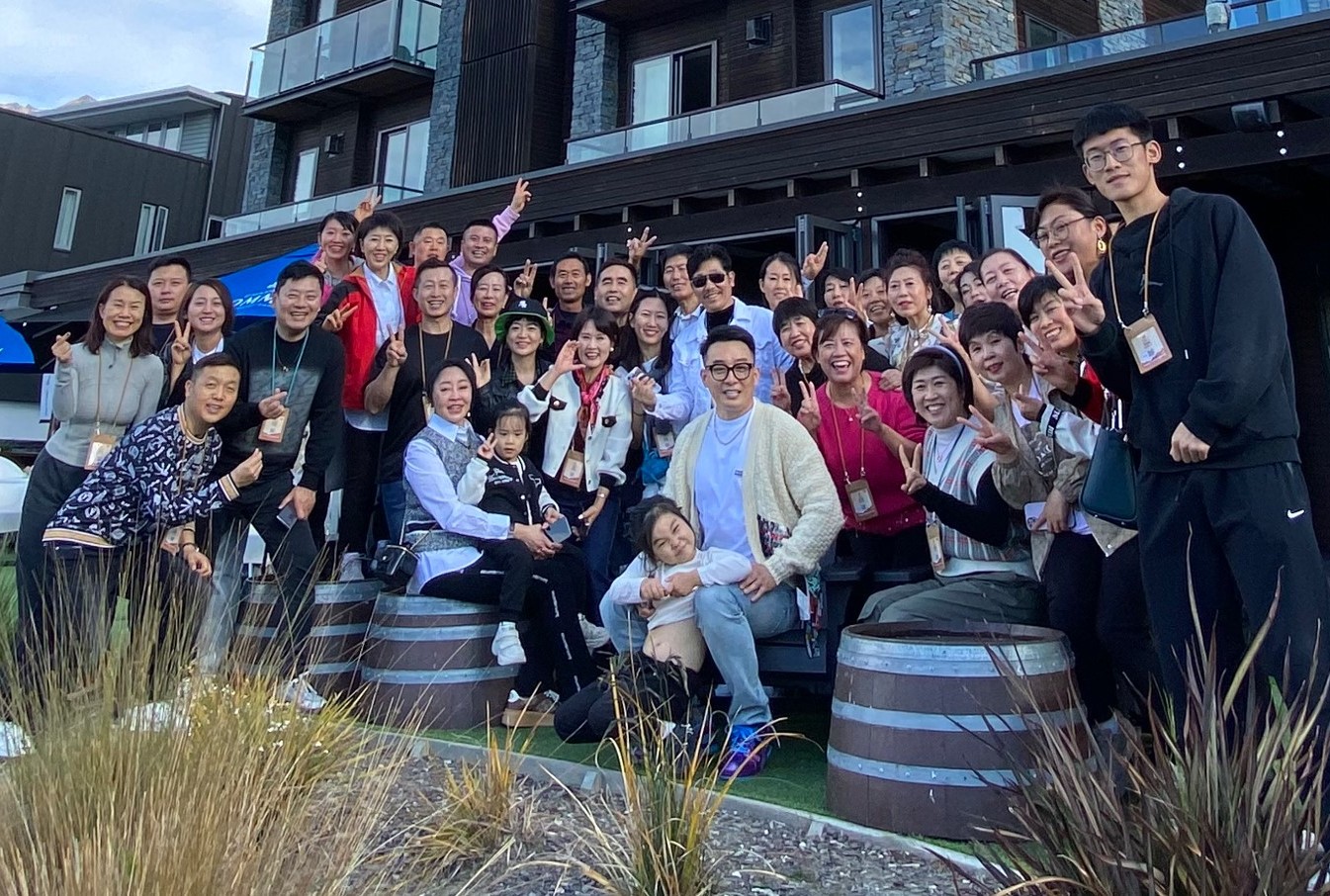 A massive incentive group of 4,300 Chinese salespeople is descending on Queenstown in waves over six weeks for lavish five-day tours, estimated to inject $28m into our economy.

Almost 10,000 of Amway China's top achievers are visiting New Zealand over the next few months, for rewards programmes in Queenstown, Auckland and Rotorua.

The first wave, including several multi-millionaires, arrived in Queenstown last week.

Amway has completely hired out Hilton Queenstown's 220-room main hotel and 98-room Kawarau Hotel – 318 rooms, as well as the 130-seater Grill Restaurant and 80-seater Stacks.

Queenstown Ice Arena has been transformed for a grand gala event, like a mini-Olympic Games opening extravaganza, with all the glitz and glamour of a large scale on-ice Disney show.

Australian designer, John Schryver, of Encore Event Technologies, and his tech team have been developing the themed concept for the multi-million dollar show for a year now. All 120 panels and boards around the edge of ice have been removed.

"We've built tiered scaffold, grandstand-style seating on the edges of, and around, the ice perimeter where guests will enjoy a banquet meal while leading NZ figure skaters and other top entertainers perform amid a phenomenal LED light show," Schryver says.

"The skaters will get up close and personal with the guests on the ice. We've built little remote-control platforms that are automated and motorised.

Each entertainment act will arrive onto the ice stage on these to perform, moving through high-tech graphics of dramatic light and sound that will bring the various evening themes of earth, wind, fire, and ice to life. A 3D mountain will erupt lava that freezes over the ice as skaters, Strings of Fire playing flaming violins, Vospertron – robotic neon dance performers, and headliner act, Mandarin singing Laurence Larson all bring that special 'wow factor' to the four-hour, choreographed event.

Queenstown's TomTom Productions have been a great help rigging up the lighting and sound, Schryver says.

The first gala event was on Friday, 3 November, with one held every four nights until December 5, each catering for 500 and a VIP table of government officials, Mayor Glyn Lewers and the president and vice president of Amway China.

A group of eight skaters, led by NZ Olympic Figure Skating Champion Douglas Gerber and Queenstown's Elena Larkhonova has been rehearsing for weeks, while a team of about 15 chefs working for In2Food Catering has been prepping ahead for several weeks.

For owner Andy Thompson, it's second time around after his Queenstown company catered for the last big Amway incentive group in 2018.

"There will be about 50 of us working on each of the nine gala dinners over the six weeks with a big focus on NZ produce, including seafood, local lamb and salmon served up on shared platters."

It's second time around for the Hilton too and general manager Chris Ehmann says it's a great reflection of Queenstown that Amway wanted to return. "They're taking over the hotel and we'll just adapt."

Both Grill Restaurant and Stacks are closed to the public for six weeks. Eforea Spa is still open.

Ehmann says Amway is obviously bringing some big spend into Queenstown across all sectors with 80 pellets of kit arriving the week prior to decorate and set up for the various lavish events.

The guests will be enjoying the usual Queenstown activities, like Milford Sound, jetboating, Skyline and the Earnslaw and it's understood there's a bike ride planned from Lake Pukaki to Mount Cook.

Destination Queenstown CEO Mat Woods says the Amway group is staying longer this time with more free time so will likely inject even more into the local economy.

"The Chinese borders reopened in February and we're now seeing some good FIT [flexible independent travellers] numbers coming back out of China."

Prior to 2020, China was New Zealand's second largest market, and contributed over $1.7 billion to New Zealand's economy.