Active Adventures are Queenstown's Supreme Business award winners
3 minutes read
Posted 10 November, 2023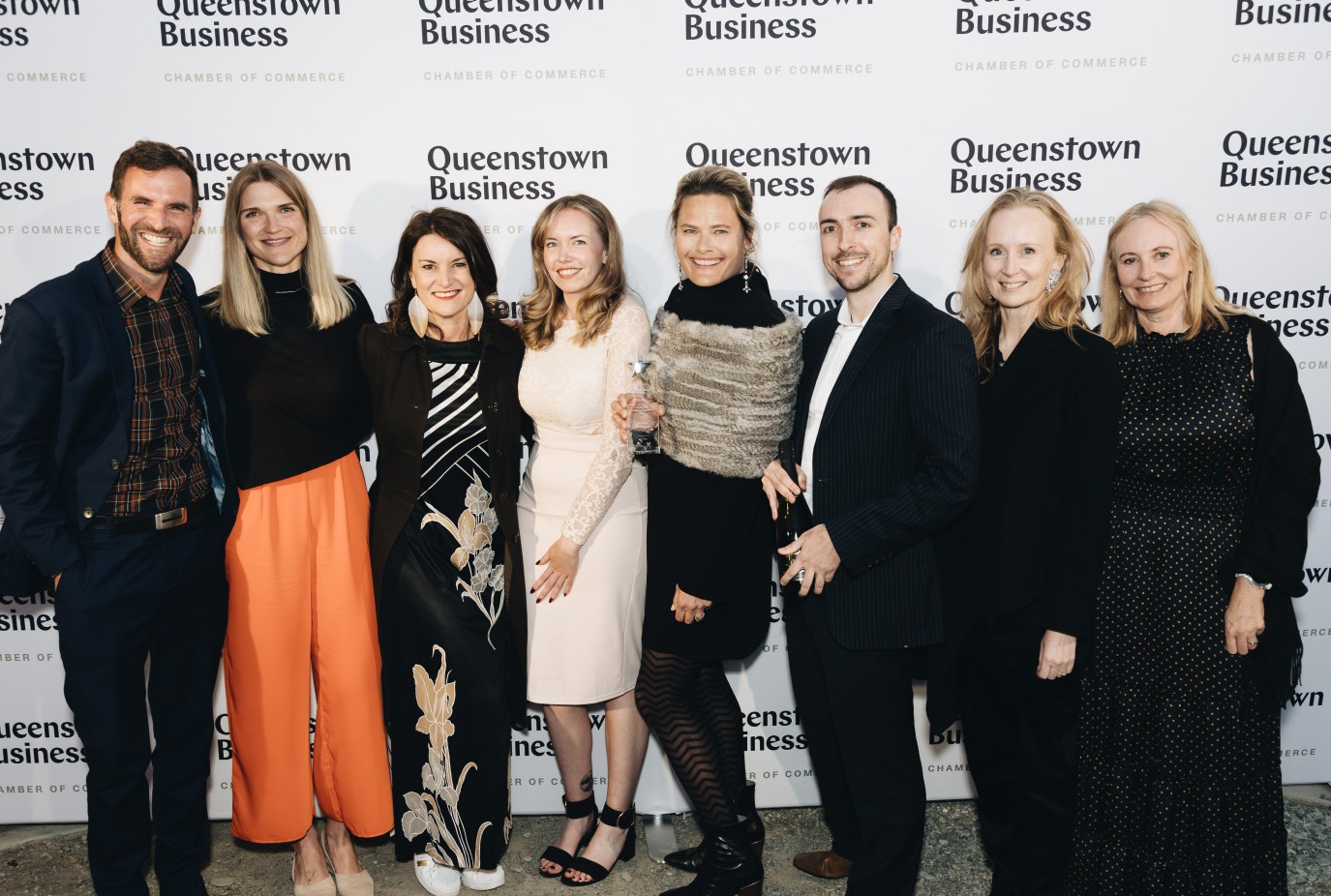 Active Adventures took home Supreme Business of the Year at the 2023 Queenstown Business Chamber Awards at Walter Peak High Country Farm on Saturday 4 November. The bi-annual awards include 11 categories including the Supreme Winner award. The awards highlight business excellence in the region and hosted 200 businesspeople this year.
Active Adventures offer small-group travel experiences all around the world including here in Aotearoa and experiences in Central and South America (including Costa Rica, Peru, Patagonia and Galapagos Islands), the Himalayas, Europe and Africa. From Queenstown, they coordinate 80 itineraries with more than 450 trips every year globally, with most of their guests coming from North America.
The judges commended the businesses impressive operation and guest satisfaction with each customer taken care of individually and personally.
The team at Active Adventures also picked up the Excellence in People & Capability award and were finalists in the Excellence in Strategy & Business Solutions. Chief Executive Officer, Wendy van Lieshout, says that winning the People & Capability award was exciting as it's a testament to how businesses look after their people, and that receiving the Supreme Award was a shock for all.
"We were very surprised to also win the Supreme Award, which is off the back of a few years of pretty tricky times, coming out of Covid," van Lieshout says. "We did a very brave thing in the middle of Covid and acquired a business in America, because all of our guests come from America. With borders shut, it seemed like a good idea to acquire a business so that we could continue to run trips in America for those guests who were stuck with international border closures. It was a really gutsy move, considering we couldn't go and see what we were acquiring or spend time with the people, but we pressed on and just had a really strategic plan to make sure the acquisition was efficient and effective."
The risk paid off for Active Adventures as the size of the business ultimately doubled off the back of Covid, and van Lieshout is grateful to have a great team that helped to execute the coming together of the two brands. The business that Active Adventures acquired was called Austin Adventures. They're a family business and van Lieshout notes that both businesses share similar DNA, which has proven to be critical in the successful bringing together of the two.
"We had some really nice feedback from the judges about how our application stood out, and in part we're feeling so proud as we were up against incredible big global Queenstown businesses, as well as amazing small entrepreneurial Queenstown businesses. You don't really get a sense of how you stack up against your peers until you enter something like this, because when you're running your own business, you kind of run it in a vacuum. That was probably the most validating thing – to be set up against those other businesses and realise that we're actually winning – it's pretty cool."
All of this year's awards and winners are:
Best Emerging business, sponsored by Findex
Mountainwatch Travel
Excellence in Diversity and Inclusion, sponsored by QLDC and Welcoming Communities
RealNZ
Excellence in Sustainable and Regenerative Business Practice, sponsored by Destination Queenstown
Hilton Queenstown Resort & Spa
Excellence in Innovation, sponsored by Beca
Outback New Zealand.
Excellence in Community Contribution, sponsored by Queenstown Airport
Headlight
Excellence in Marketing, sponsored by Shotover Creative
Medrecruit
Excellence in People & Capability, sponsored by Southern Institute of Technology / Te Pūkenga
Active Adventures
Excellence in Strategy and Business Solutions, sponsored by 2degrees
First Table
Excellence in Customer Experience, sponsored by QT Queenstown
Altitude Tours
People's Choice, sponsored by Mountain Scene
Country Lane Queenstown
Air New Zealand Mentorship prize
Canyon Brewing
2023 Supreme Winner
Active Adventures
For more information on the awards and to check out the full photo gallery, head to businessawards.queenstownchamber.org.nz