QEII Trust sharing exciting plans for Remarkables Station - new Remarkables Trail
3 minutes read
Posted 15 November, 2023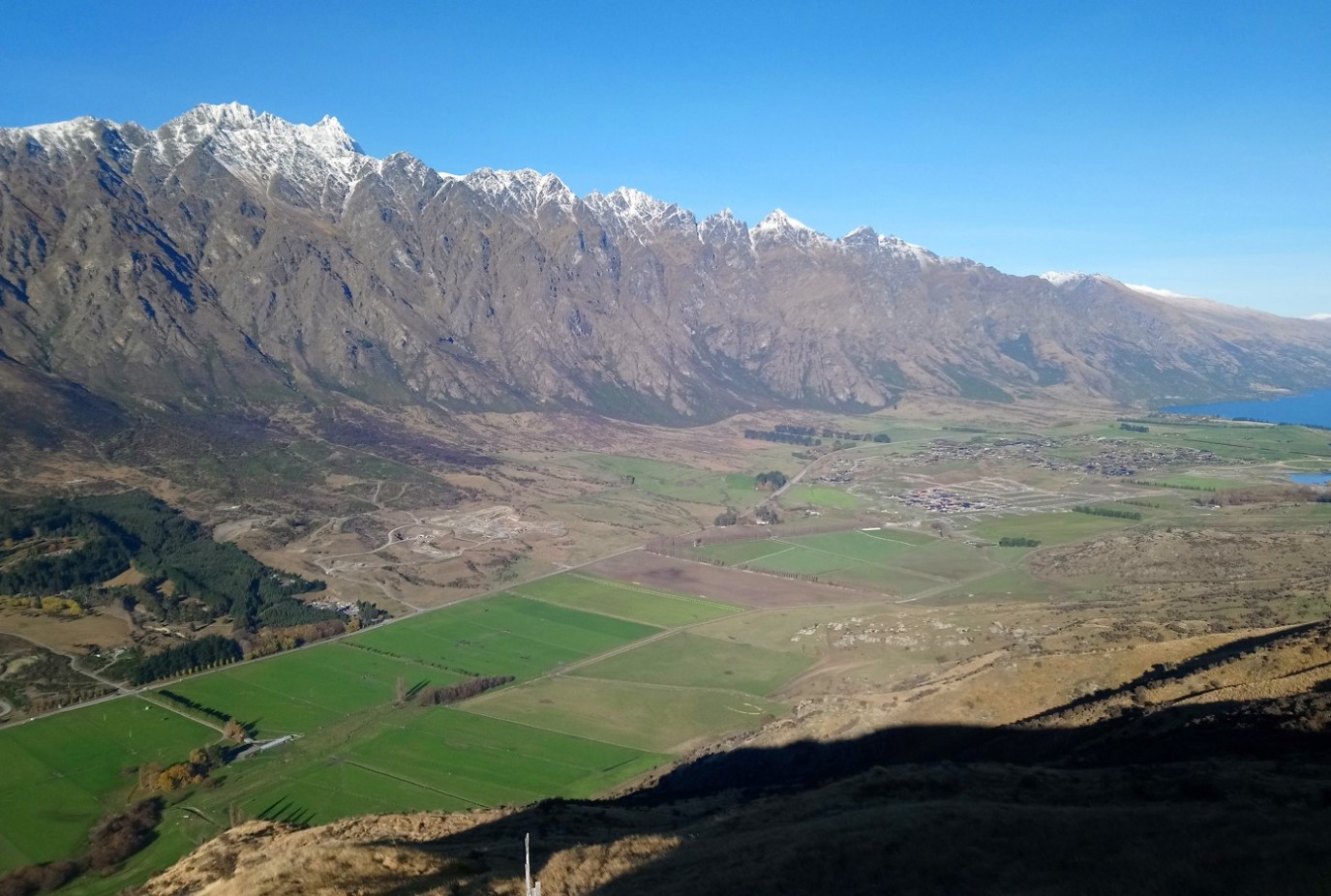 Work will hopefully start early next year creating one of the most majestic walking trails in the region beneath the craggy outcrops of the Remarkables, as part of plans to open up the covenanted QEII National Trust land on Remarkables Station.
The trust is inviting the public along to a 'Howdy Neighbour' gathering next Wednesday, 22 November, where various partners will outline plans to protect and gradually open up public access to parts of the land.
Remarkables Station owners Dick and Jillian Jardine gifted 900ha of their land to QEII Trust in 2022, ensuring it was covenanted and protected for future generations.
Trust Whakatipu relationship manager Nita Smith says such a gift in such an iconic location comes with huge opportunity, also with huge responsibility.
"As new neighbours, we want to be connected to our community and involve our community where we can into the future," she says.
She'll outline background and the incredible history steeped in the property before speaking about the Trust's 50-year vision for the land and outlining projects now starting to get underway.
A new charitable trust was formalised this week, headed up by Wakatipu High School teacher and rock climber Guillaume Charton, who's had a long relationship with the Jardines through the Queenstown Climbing Club which has access to the Jardine Boulders.
"We've been talking to the QEII Trust for a year, brainstorming ideas, after being approached by the farm team about ideas to open up this majestic part of Queenstown for people to enjoy walking," Charton says. "This is through the foothills of an almost 2000m face, looking out towards Lake Wakatipu, Ben Lomond and Cecil Peak. It's a different perspective."
The Remarkables Trails Trust has been set up to establish trails on the land while fitting in with the vision and objectives of QEII Trust, he says.
"It's a working farm so we have to train the public to respect that operation."
It will be a staged trail development, the first of which is a 1-hour loop below the Wye Creek track, about the same level of difficulty as Sawpit Gully Trail. "We'll be testing that to see how people respect it, respond and support it before moving onto the next stage," he says.
This will be a much larger traverse trail from above Jack's Point below the Remarkables ridges to an area above Park Ridge Roundabout. This trail will be developed above the Jardine Boulders, he says.
"That Southern Corridor is missing adventures and it's an area of such growth. So much is needed."
The new Trails Trust will rely heavily on sponsorship and community support. "The trails will be owned by the community but built by professionals and volunteers." They'll be 'route track' style, organic and "blend in with the maunga".
Native planting, pest control and education will be all part of the projects on the station land. "We want to provide adventures where people can take their kids and enjoy the outdoors," he says.
Smith says the full trail will eventually run the length of the Remarkables foothills for eight to 10kms. "We will be looking for funding to deliver this," she says.
Southern Lakes Sanctuary and the Whakatipu Wildlife Trust are already doing predator control on the property and will outline their plans. "They've got trap lines installed on the property and plan to install more. Wye Creek is heavily trapped. That whole Southern Corridor is really important."
Waka Kotahi will develop a cycle trail through some of the 8ha QEII Trust block on the lake side of the State Highway from the Park Ridge Roundabout as part of its Active Transport Network. This will connect the Southern Corridor to Frankton through the station land. Updates on this will also be provided at the gathering.
Queenstown Climbing Club members will explain about the Jardine Boulders and farm lessee Matt Little will speak about farm systems, setting clear expectations about what's appropriate when the likes of deer are grazing. "It's not just open access. It will be very clearly directed public access," Smith says.
To attend visit:
'Remarkables Station – Meet the new Neighbours' on Facebook
Wednesday, 22 November, 7pm – Te Kura Whakatipu o Kawarau Hall – Hanley's Farm