Here come the runners - thousands descend for marathon
4 minutes read
Posted 15 November, 2023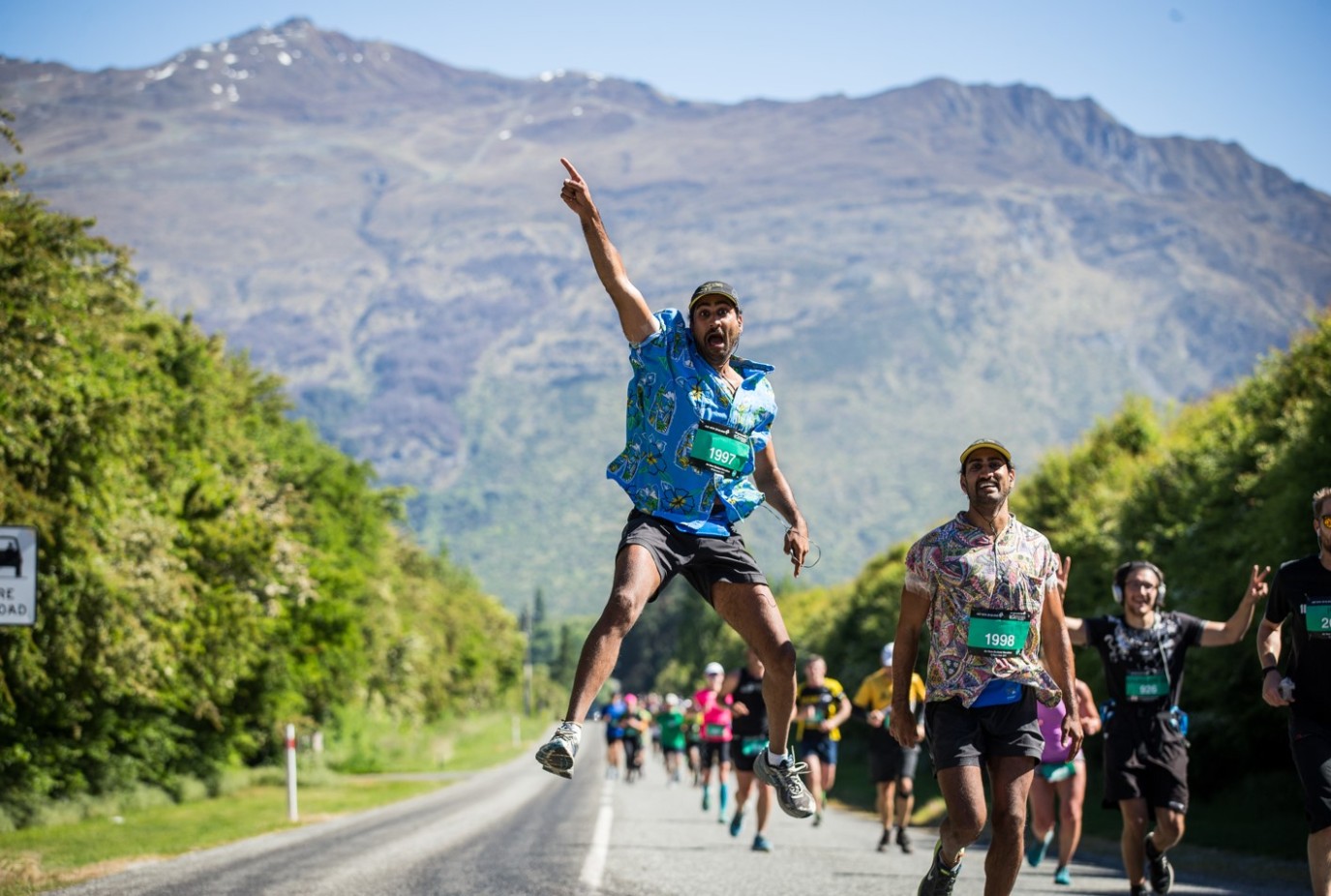 Queenstown Airport is gearing up for what is usually its busiest weekend of the year - Queenstown Marathon weekend, with 12,000 passengers expected to arrive from today, around 8500 of them domestic.
Eight extra jets are arriving between Wednesday (15 Nov) and Friday this week, five of those on Friday.
That's 25% more passengers than usual for November, injecting a much needed, estimated $20 million boost into the local economy. Nearly 90% of athletes are coming from outside the district, 17% from overseas and entrants represent 88 different countries. Canterbury (23%) is the most represented region, followed by Otago (20%) and Auckland (16%).
Queenstown Airport Corporation general manager sustainability & corporate affairs Sara Irvine says passenger numbers will be similar to last year.
"Most of the runners will arrive on Friday, race Saturday and head back on Sunday or Monday making Friday, Sunday and Monday the busiest days for us."
Peak days will be Friday and Sunday with around 8,500 arriving and departing passengers through the terminal on those days.
Irvine is urging people to plan ahead, keep an eye on road closures in Queenstown on Marathon Day and to be prepared for "a busy terminal".
New Zealand Sotheby's International Realty Queenstown Marathon race director Keegan McCauley says they're excited to welcome more than 11,000 registered athletes and their supporters to the region for "a weekend of running, dining, and exploring".
While it's a great economic boost, thousands will be descending on the area which means busier roads, restaurants, and transport services. He's urging athletes to respect local road safety measures, be patient while travelling and enjoying local hospitality, and allow additional travel time.
Competitors are being encouraged to make use of shuttle bus services to their start lines on Saturday (November 18). "This will help ensure their timely arrival and reduce the amount of traffic on the roads."
A number of road closures will be in place on race day. "Locals and those travelling for the event need to check out our website for road closures and plan accordingly," McCauley says.
St John Ambulance's Event Health Services team has been hired to provide first aid and medical assistance along the courses.
A comprehensive safety plan has been developed. A spokesperson says ambulances, other medical response vehicles, paramedics and St John's staff will be on deck, although they "weren't in a position" to say how many, and able to reach all areas of the event footprint. Runners are encouraged to be sun smart and stay hydrated. Hydration stations will be dotted throughout the course and at the Queenstown Recreation Ground finish line.
Some 700 volunteers will also be making it all happen.
Queenstown Police Senior Sergeant John Fookes says healthy pursuits like marathons don't produce a lot of trouble for police, but the town is always 'chocka' during Queenstown Marathon weekend.
It's also Canterbury Anniversary weekend so police throughout the South Island will be ensuring all roads are covered with so many runners coming from Canterbury south. Otago Lakes Central road policing manager Senior Sergeant Steve Watt says with the event will certainly slow down traffic on our roads and he's urging people to be patient. "Don't make any silly choices." Traffic congestion is likely to be an issue and people will face detours so he's asking motorists to "be courteous".
A Queenstown Lakes District council spokesperson says while it will be great to see the town buzzing, people should do a little extra planning if moving about town, checking road closures, leave extra time and consider the bus or biking with parking in hot demand.
It's an extremely busy weekend for accommodation operators with many runners booking a year in advance. Some smaller properties have been booked out for the weekend for months.
Future Hospitality Group general manager Bert Haines says forward bookings are very strong, but they've held back some space for walk-ins. "We've brought forward our opening hours to accommodate more people – from 3pm until noon at El Camino and we're happy to extend Odd Saint too," he says. "We're just being flexible." He's picking there will be huge demand as runners finish the event.
Wai Hospitality director Jan Rae says people will need to book at any of their three restaurants this weekend. We're expecting it to be crazy busy, like it was last year, starting from Thursday," she says. "We're gearing up for all hands on deck."
Destination Queenstown's Sarah O'Donnell says the marathon is always a highlight attracting strong visitation and this year looks to be in line with previous years. "We're excited to welcome these keen athletes and we encourage them to stay longer and experience more of what our region is renowned for."
For race details click here and scroll to Spectator Info section.
For road closure map click here.
The Queenstown Marathon course begins at the stunning Millbrook Resort. Photo: Tim Bardsley-Smith